Ooey gooey cheesy pizza with a unique twist!
Raise your hands if you love pizza….
Hot melted cheese on a chewy crust and tangy tomato sauce..there is no reason to wonder why pizzas have become a global favorite. Then, came along the cauliflower crust pizza and took over the Internet by storm. And, let us try to create a new sensation (hopefully…) – brussel sprouts crust pizza!!! My ten-year-old-brussel-sprout-hating-boy can't have enough of this and it has become our family's go to brussel sprouts recipe.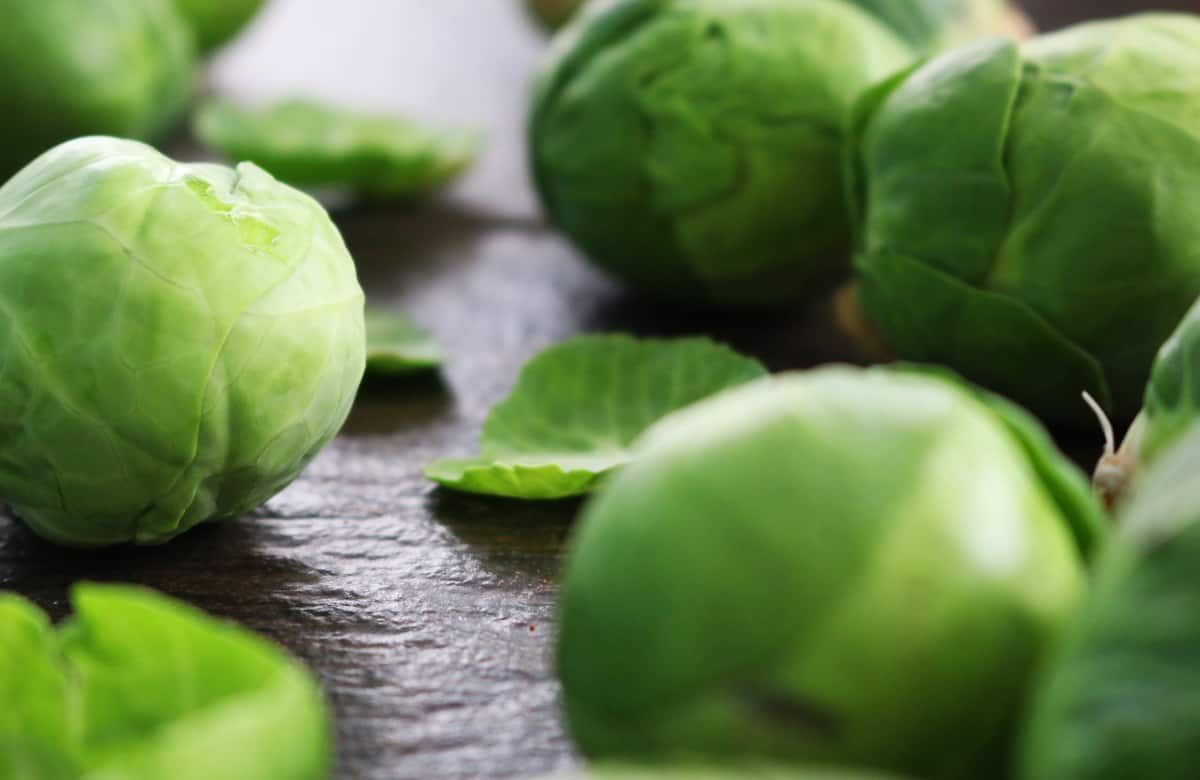 Brussel sprouts might not be everyone favorite and not to mention my fam's. But, I always try to come up with creative ways to incorporate them into their diet. This pizza is one such creation – grated brussel sprouts, carrots, breadcrumbs, egg and a few seasonings are mixed together, patted into discs and baked. Then topped off with tomato sauce and cheese.
Pudding Pop can't stand brussel sprouts but he adores this pizza. I forgot (oops…) to mention about the crust, when I first offered him a slice. Couple of bites in and he realized that the crust was different. But, he still gobbled up even after learning that it was made out of brussel sprouts. He's now a happy boy to see brussel sprouts in my grocery bag. Carrots add a pop of color and cuts down the bitterness of brussel sprouts and a little bit of Vitamin-A ain't gonna hurt anybody.
To make the pizza,
—Combine all ingredients and mix well (a clean hand works great or use a rubber spatula), divide into two equal portions, form each to a ball and pat into a 5 inch circle.
—Bake for 18 minutes at 400 degrees F
—Top with tomato sauce and mozzarella and bake again at 450 degrees F to melt the cheese.
Notes- 
-Hold the stem end of a brussel sprout and grate on the coarse side of your box grater and then discard the stem (this makes grating brussel sprouts so much easier)
-grate carrot on the coarse side of your box grater
Skill – Intermediate
Brussel Sprouts Crust Pizza
Ingredients:
1 cup coarsely grated brussel sprouts
1/2 cup coarsely grated carrot
1/4 cup bread crumbs
1 large egg
1/2 teaspoon Italian seasoning
1/4 teaspoon salt
1 pinch pepper powder
1/8 teaspoon garlic powder
3 tablepoons tomato sauce
1 cup grated mozzarella cheese
Preparation:
1. Preheat oven to 400 degrees F.
2. Line a baking sheet with parchment paper and set aside.
3. Combine first 8 ingredients (brussel sprouts through garlic powder) in a medium bowl, mix well with hands until thoroughly combined. Divide into two equal portions and form each into a ball.
4. Pat each ball into a 5 inch diameter circle on the prepared baking sheet, spacing evenly.
5. Bake for 18 minutes (in the middle rack of the oven).
6. Remove baking sheet onto a wire rack and increase oven temperature to 450 degrees F.
7. Spread 1 1/2 tablepoons tomato sauce and top with 1/2 cup mozzarella cheese on each crust.
8. Return pan back to oven and bake for 7-9 minutes, until cheese is melted and golden.
9. Place pan on the wire rack and let pizzas cool for 2 or 3 minutes before serving
Makes 2 small 5-inch pizzas