Craving margarita? This one is for you. Blueberry and cilantro stem simple syrup, freshly squeezed lemon juice, Tequila and Triple sec mixed together to make a beautiful drink.
You say Thursday. I say Friday eve.
Woooooop!!!
I love my daily antioxidants.
At times, with some booze:)
And cilantro stems add a subtle earthiness.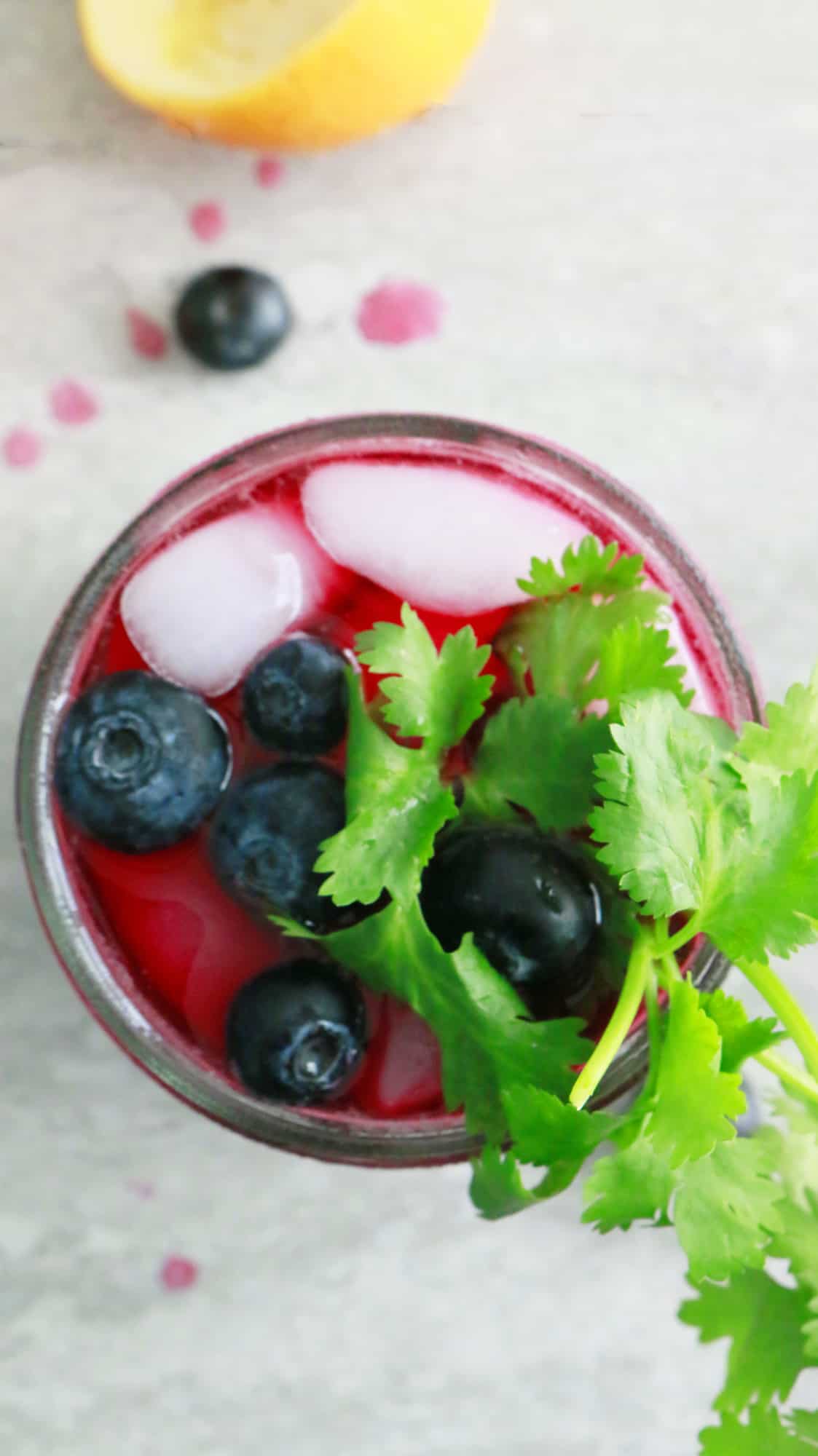 ---
Skill level – Easy
Blueberry Cilantro Margarita
Ingredients:
1 cup (8 ounces) blueberry simple syrup
1/2 cup (4 ounces) Tequila
1/4 cup (2 ounces) Triple sec
1/4 cup (2 ounces) lemon juice
additional blueberries, for garnish
additional cilantro, for garnish
Blueberry cilantro simple syrup
1 cup blueberries, fresh or frozen
1 cup water
2 tablespoons sugar
10 cilantro stems, refer notes
Preparation:
1. Stir blueberry simple syrup, Tequila, Triple sec and lemon juice together.
2. Pour over 2 glasses filled with ice. Garnish with additional blueberries and cilantro. Serve immediately
Makes 2 drinks
To make blueberry cilantro simple syrup,
Add blueberries, water and sugar into a small saucepan, bring to a boil and let cook for about 5 minutes over low-medium heat. Remover from heat and immediately stir in the cilantro stems. Let cool completely. Strain mixture well (do not press the berries).
---
Notes:
Chop off the leaf end of cilantro and use only the stems.
Simple syrup can be made ahead and stored in the refrigerator for up two days.