A collection of 10 takeout recipes made easy in the Instant Pot! Your restaurant favorites made cheaper, healthier in the comfort of your own home.
Instant pot love!! Soups, stews, pastas, rice, meat, desserts…..the possibilities are endless in this magical pot. Here are some of our favorite Instant pot takeout recipes.
1.INSTANT POT CHICKEN FRIED RICE
Chinese take-out right in your Instant pot. Packed with chunks of tender chicken, scrambled eggs, carrots and peas, this Instant pot chicken fried rice is easier and healthier!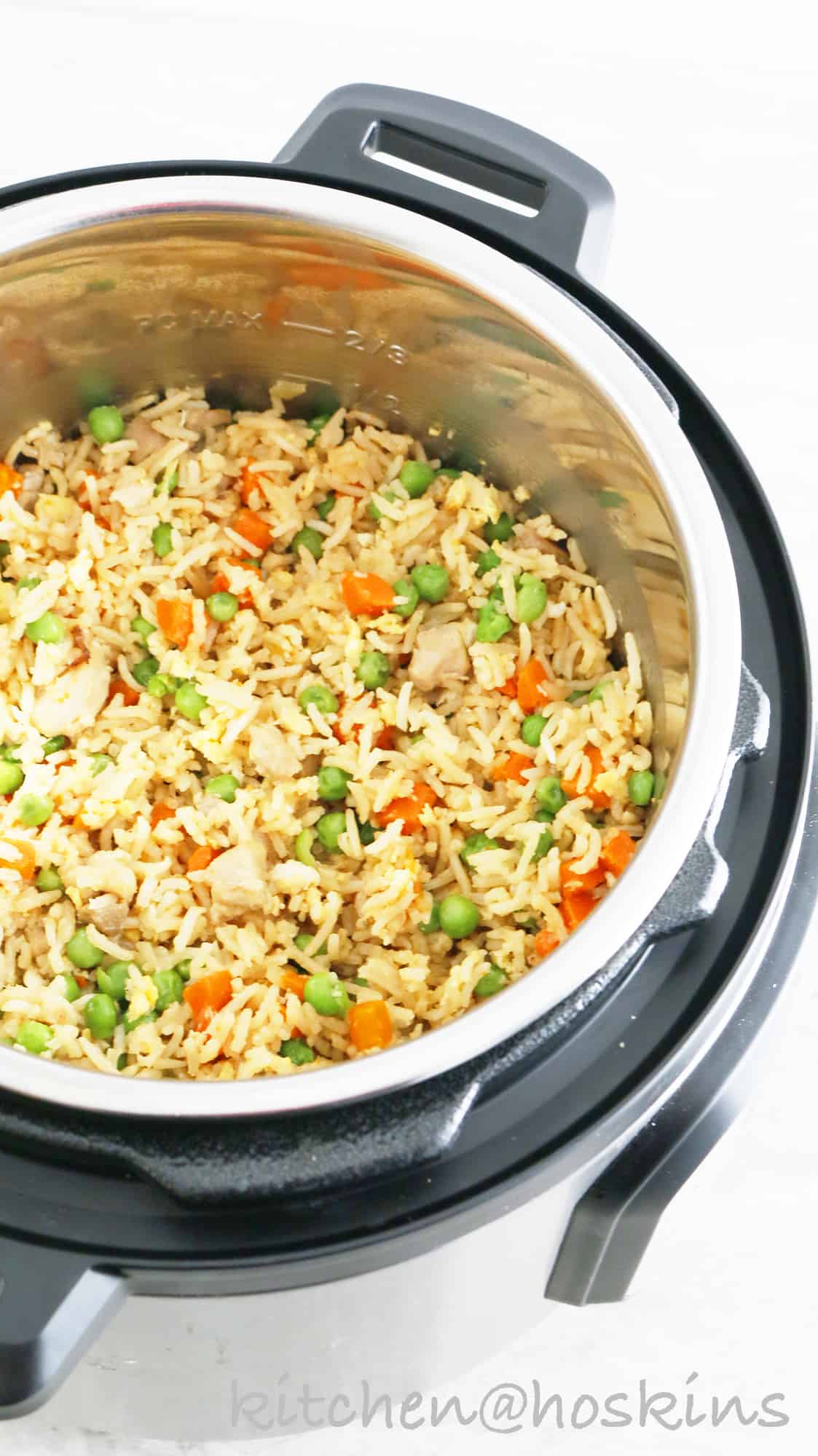 2. INSTANT POT THAI CURRY SOUP WITH SHRIMP AND SWEET POTATO
Loaded with shrimp, spinach and sweet potato, this Instant pot Thai curry soup is quick and easy!
3. INSTANT POT CILANTRO LIME RICE
Simple yet loaded with flavor, this Instant pot cilantro lime rice recipe is a delicious accompaniment to all your Mexican dishes.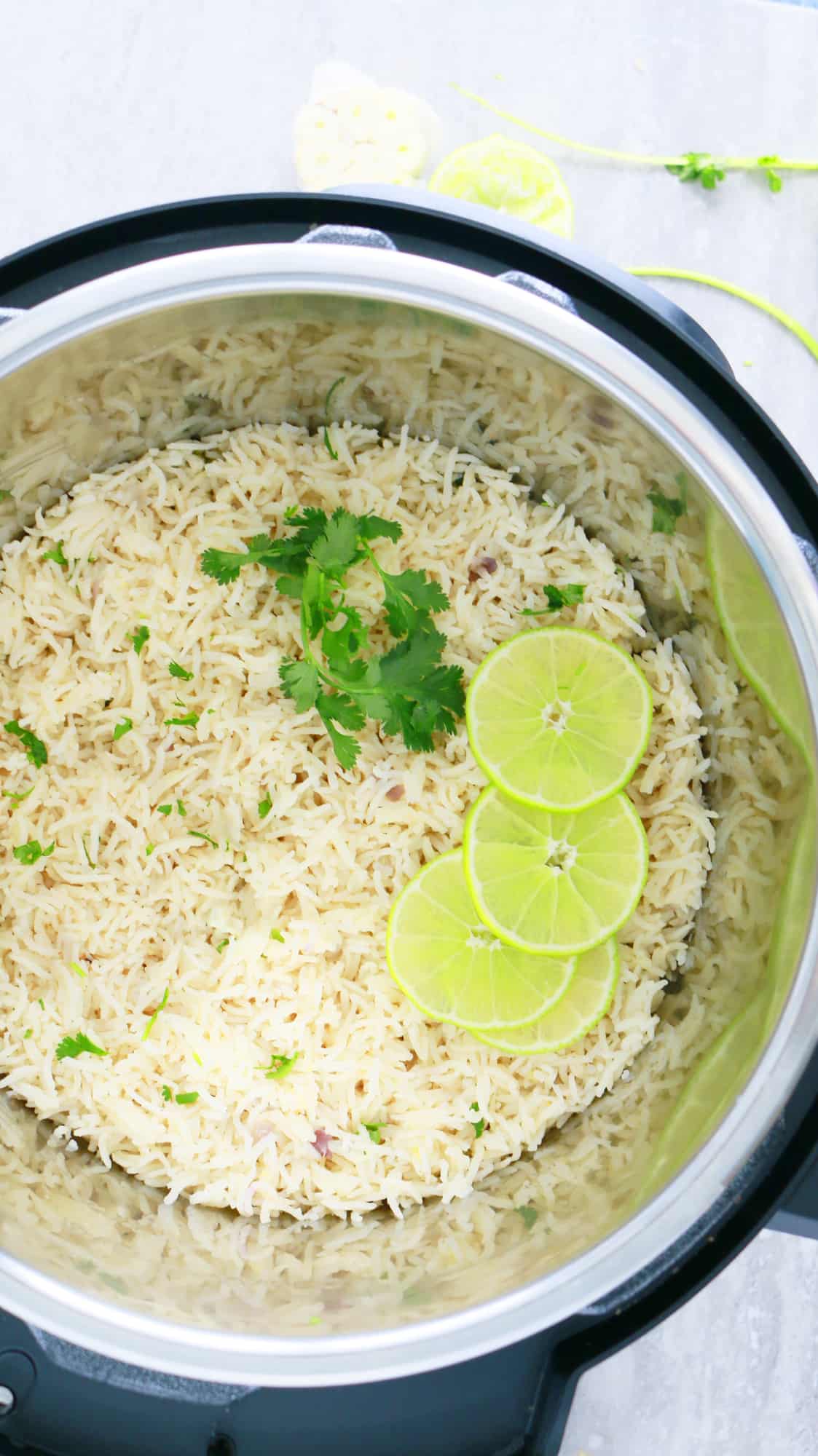 4. INSTANT POT CHICKEN PARMESAN PASTA
One of the hugely popular recipes over here! All the flavors of classic chicken parmesan made into a one pot, comforting meal.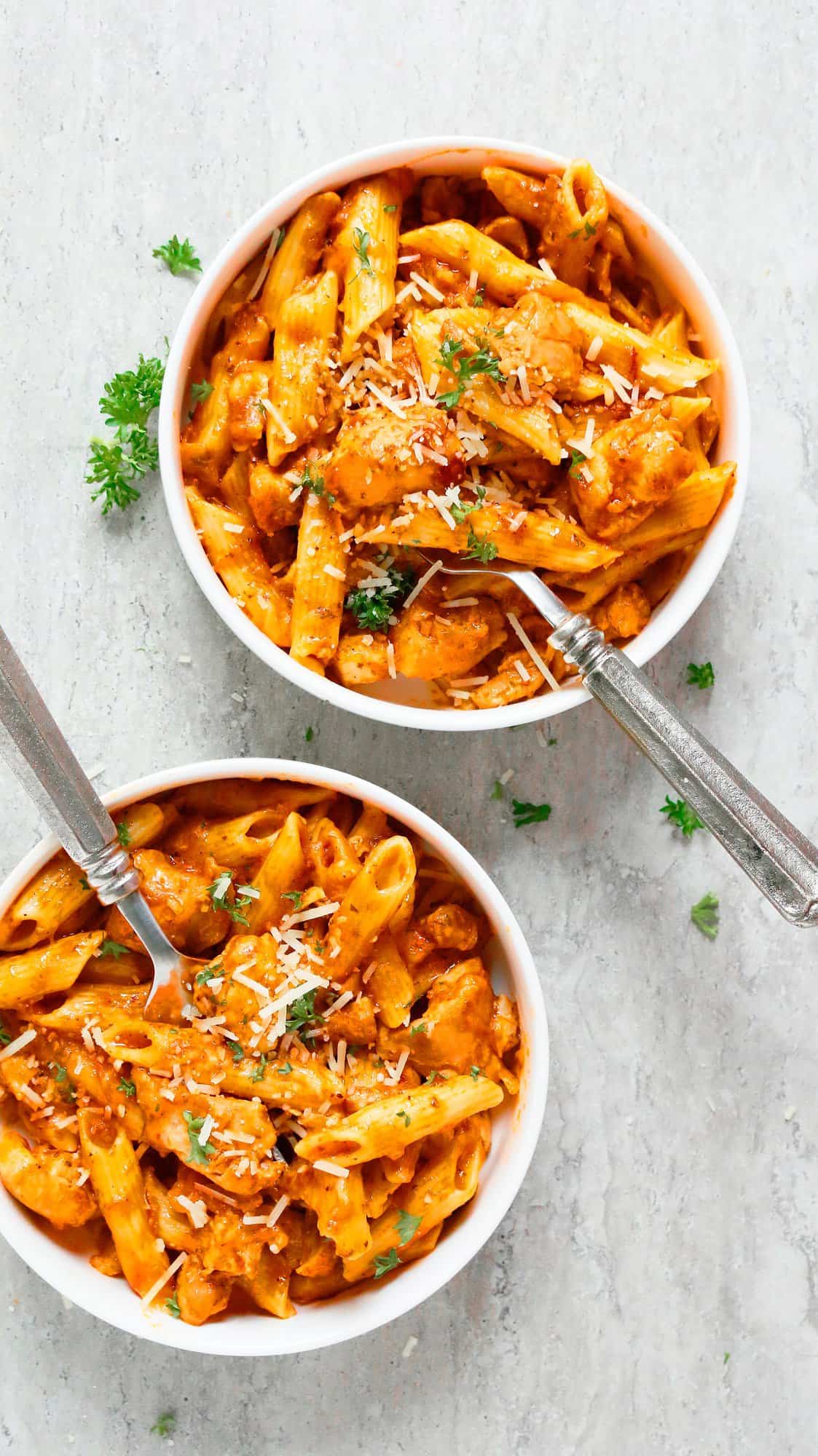 5. INSTANT POT SHRIMP FRIED RICE
Packed with chunks of succulent tender shrimp, scrambled eggs, carrots and peas, this Instant pot shrimp fried rice is easier and healthier. Our go to weeknight dinner!
6. INSTANT POT CHICKEN AND KALE CURRY
This Instant Pot chicken and kale curry is an ultimate bowl of comfort food with rice or any type of flatbread.
7. INSTANT POT BBQ PULLED CHICKEN
Amazingly tender succulent chicken made so easy with store-bought barbecue sauce.They make great sandwiches with a cabbage and sweet potato slaw.
8. INSTANT POT CHICKEN FETTUCINI ALFREDO
Make restaurant quality Chicken Fettuccine Alfredo right in your Instant pot. The pasta cooks perfectly al dente and is coated with the creamiest Alfredo sauce.
9. INSTANT POT CREAMY TUSCAN CHICKEN SOUP
Cozy, comforting instant pot creamy tuscan chicken soup that is sure to warm your soul on a chilly night!
10. INSTANT POT NO-CREAM PASTA WITH TOMATO CREAM SAUCE
So creamy, so rich, so amazing yet so much healthier Instant pot no-cream pasta with tomato cream sauce. You will never miss the cream!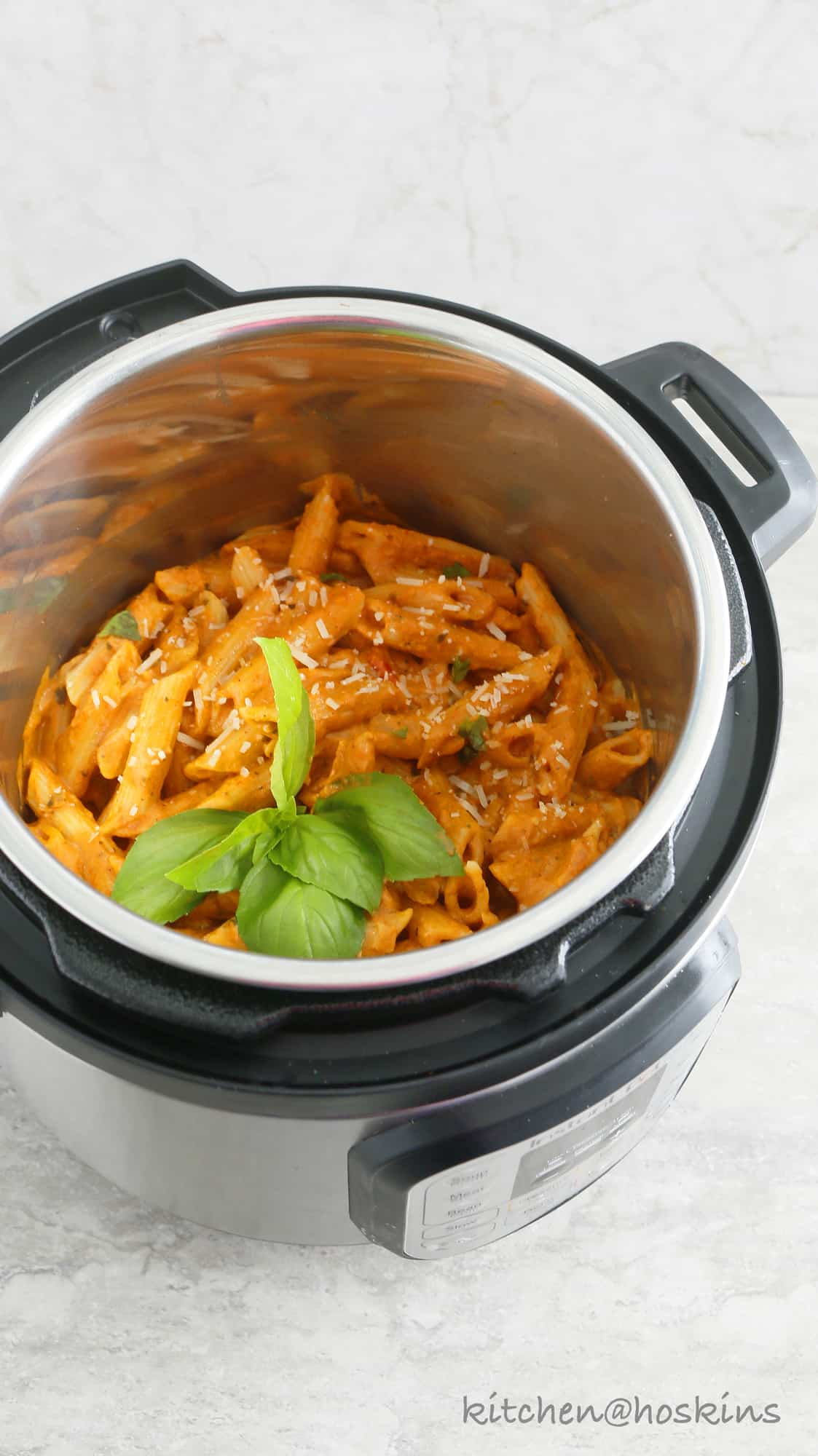 Check out My Instagram where I share a new lunch box idea every weekday!
If you'll love any of these amazing instant pot takeout recipes or make it yourselves, please let me know. Please rate, leave a comment or tag #kitchenathoskins on Instagram. I'd love to see your creation!
Some of the links above are affiliate links, which pay me a small commission for my referral at no extra cost to you! Thank you for supporting kitchenathoskins.
All contents and images are my original work, unless and otherwise mentioned. Please do not use my recipes or images without linking back to www.kitchenathoskins.com. If you wish to republish a recipe, please rewrite in your own words and don't forget to include a link back to the original recipe.