Welcome to Next Week's Meal Plan!
I want to help you find inspiration and ease some of the morning stress that come with packing lunch for work or school (or weeknight dinners). That's why, as promised, this series is shifting — every week I'll be sharing meal plans that you want to see. And it's not too late — tell me what kinds of meal plans you want to see in the comments below.
Both adults and little eaters will enjoy this meal plan, which is packed with family favorites like Barbecue Pulled Chicken Sandwiches and the best part is that most of these meals can be prepared over the weekend for a stress-free week.
Chinese take-out right in your Instant pot. Packed with chunks of succulent tender shrimp, scrambled eggs, carrots and peas, this Instant pot shrimp fried rice is easier and healthier. Our go to weeknight dinner!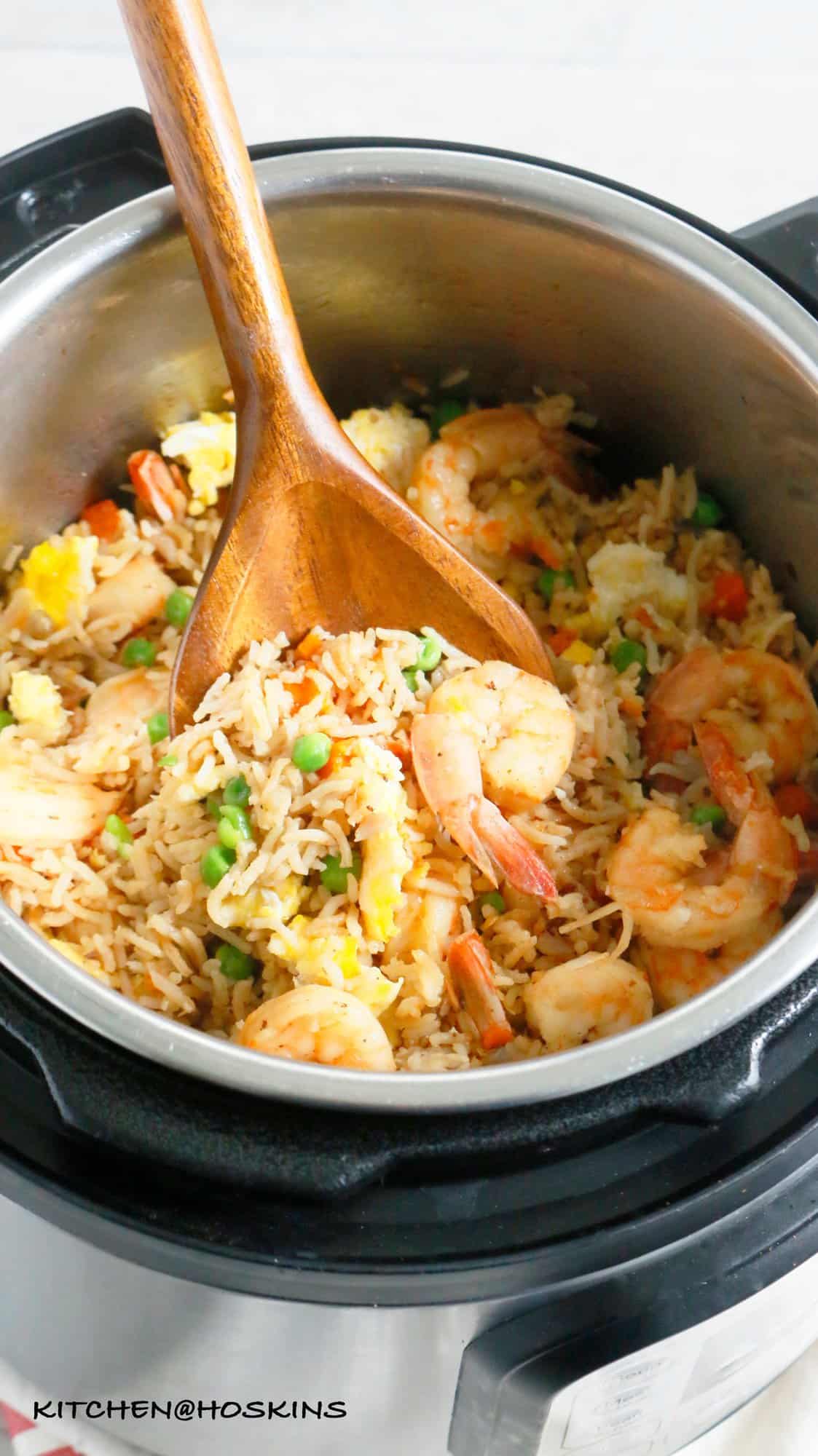 These Instant pot BBQ pulled chicken sandwiches are loaded with tender, succulent pulled chicken and topped off with a cabbage & sweet potato slaw.
Everyones favorite chicken curry, but made even easier in an Instant Pot and healthier with kale. This Instant Pot chicken and kale curry is an ultimate bowl of comfort food with rice or any type of flatbread.
So creamy, so rich, so amazing yet so much healthier Instant pot no-cream pasta with tomato cream sauce. You will never miss the cream!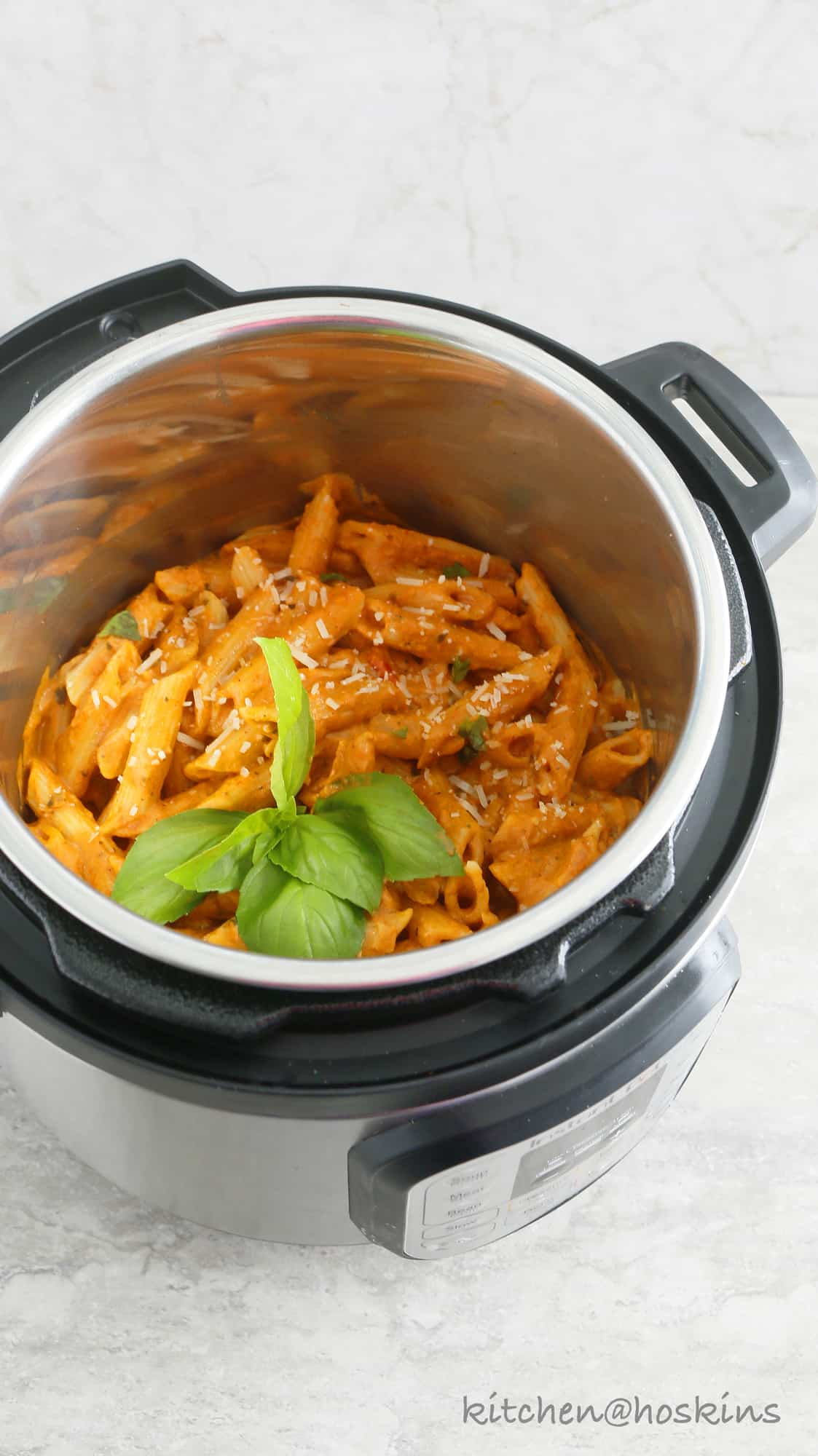 This Spicy instant pot cilantro lime rice with black beans and corn is a delicious variation to the classic cilantro lime rice. This is great as is with some guac, cheese and sour cream or an accompaniment to all your Mexican meals.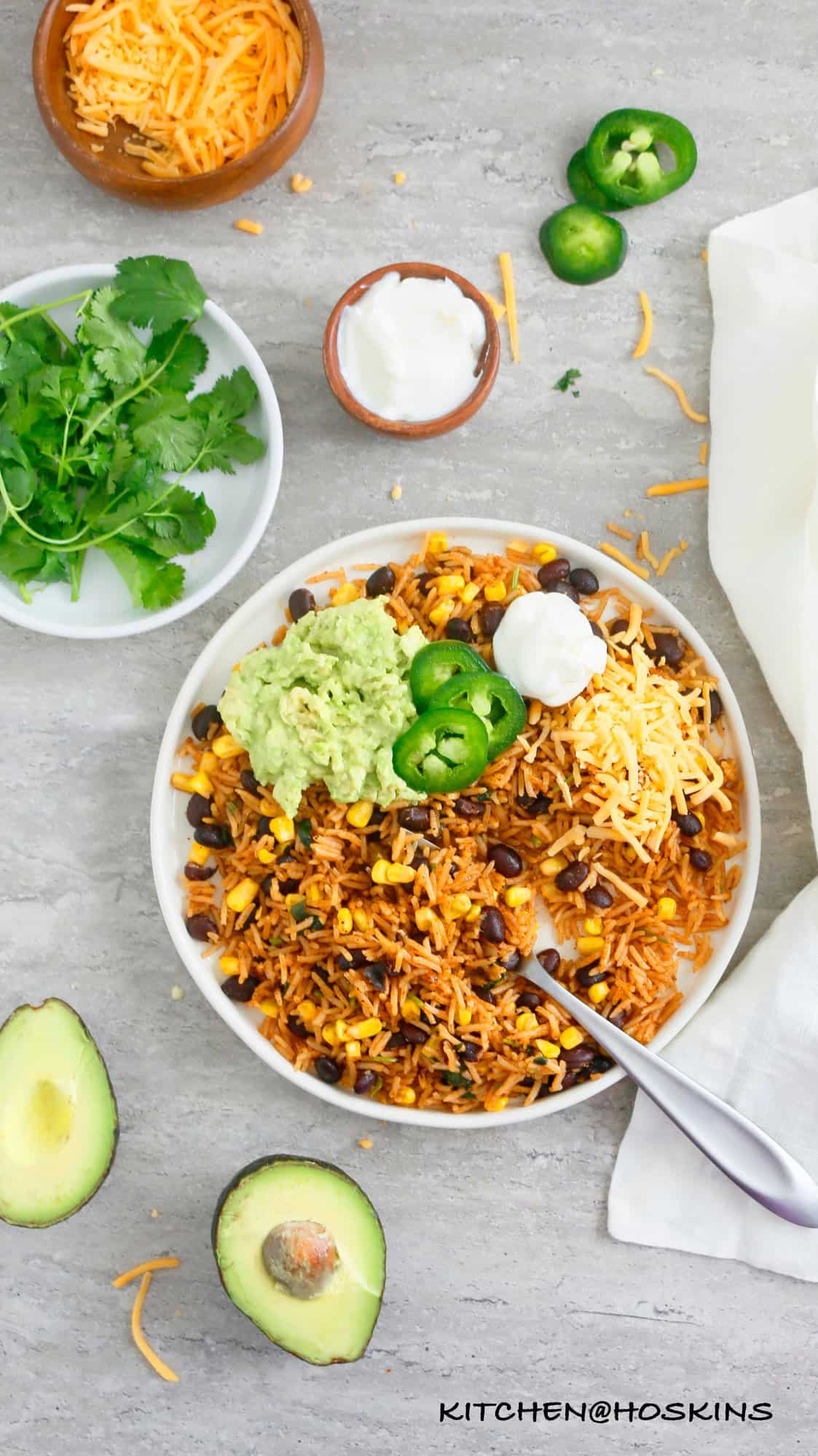 Some of the links above are affiliate links, which pay me a small commission for my referral at no extra cost to you! Thank you for supporting kitchenathoskins.com
All contents and images are my original work, unless and otherwise mentioned. Please do not use my recipes or images without linking back to www.kitchenathoskins.com. If you wish to republish a recipe, please rewrite in your own words and don't forget to include a link back to the original recipe.