Welcome to Next Week's Meal Plan!
I want to help you find inspiration and ease some of the morning stress that come with packing lunch for work/school or weeknight dinners. That's why, as promised, this series is shifting — every week I'll be sharing meal plans that you want to see. And it's not too late — tell me what kinds of meal plans you want to see in the comments below.
Both adults and little eaters will enjoy this meal plan, which is packed with kid favorites like BBQ Ramen Noodles or 4-ingredient Salsa Chickpeas that the whole family will love. The best part is that these meals take under 15 minutes to make or can be prepared over the weekend for a stress-free week.
How to meal prep over the weekend?
Cook Mexican Spiced Chicken, cool chop and refrigerate. This chicken is fabulous topped over your salads, made into tacos or just plain with a side salad.
Cook white rice using your favorite method, cool and store in the refrigerator.
With these two cooked and ready to go, these 5 recipes do not only a have such a short ingredient list, but also can be made in under 15 minutes. Make it for dinner and pack leftovers for lunch!
5 ingredient pasta recipe made in instant pot!!! It cannot get easier than this Instant pot pasta with pesto cream sauce. Quick, kid friendly creamy pesto pasta that is fabulous for lunch or weeknight dinner served with steamed or roasted veggies.
Weeknight dinner cannot get easier than this!!! 6-minutes 4-ingredient salsa chickpeas comes together in one skillet and is fabulous served with white rice, avocado, sliced jalapeño peppers and chopped cilantro. Great one for meal prep. Healthy vegan Mexican recipe for the win!
Buttery croissants filled with soft cooked eggs, deli ham and cheddar cheese are pressed in a waffle iron for the ultimate crispy, toasty, cheesy perfection!!! This Breakfast croissant sandwich just takes a homemade breakfast croissant sandwich recipe and makes it 10 times better.
Another super quick 5 ingredient recipe!!! Instant ramen noodles, bbq sauce, chicken stock, vegetable oil and scallions combine to make the easiest kid friendly bbq ramen noodles that is perfect for school lunch box, snack or quick dinner.
Spicy chicken ranch quesadillas are made with Mexican spiced chicken, ranch dressing and two types of cheeses. Chicken ranch quesadillas are cheesy, spicy, and packed with flavor. Enjoy them hot with pico de gallo or meal prep quesadilla for a school/work lunch.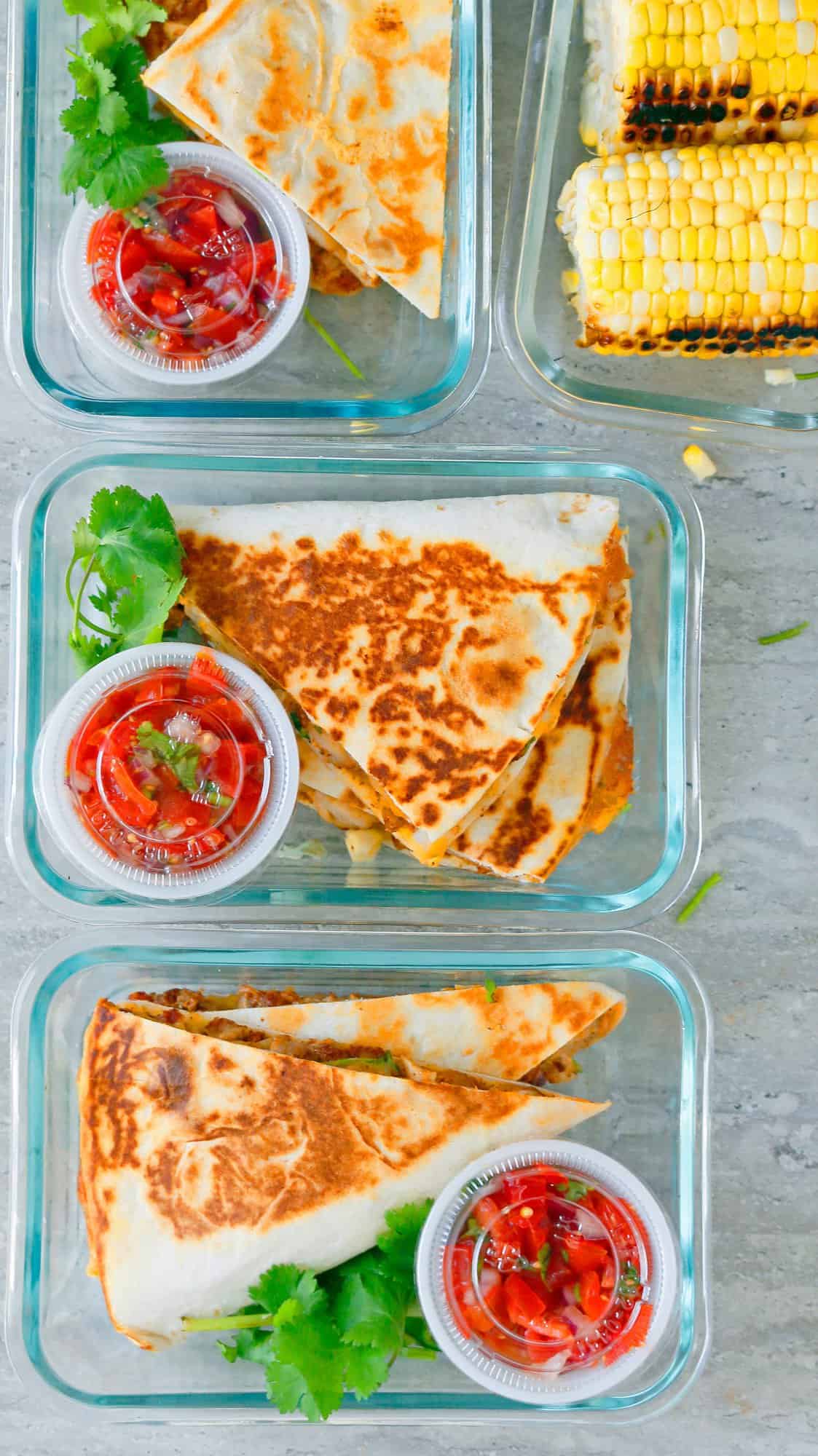 This Homemade Almond Butter Cups recipe is ridiculously easy to make in your microwave!! A HEALTHYISH homemade treat or snack to make this Halloween season that both adults and kids can enjoy.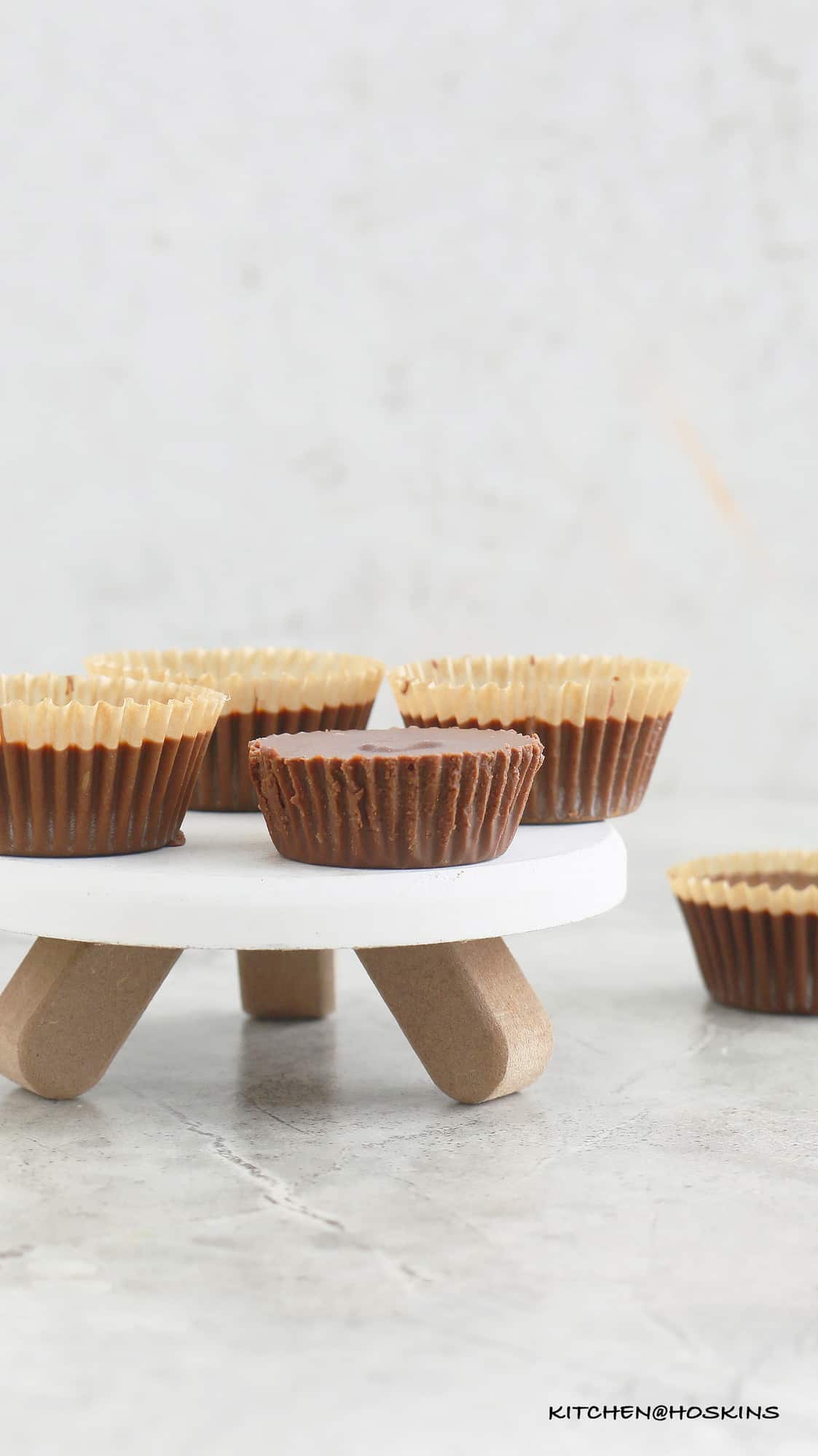 All contents and images are my original work, unless and otherwise mentioned. Please do not use my recipes or images without linking back to www.kitchenathoskins.com. If you wish to republish a recipe, please rewrite in your own words and don't forget to include a link back to the original recipe.