Welcome to Next Week's Meal Plan!
I want to help you find inspiration and ease some of the morning stress that come with packing lunch for work or school (or weeknight dinners). That's why, as promised, this series is shifting — every week I'll be sharing meal plans that you want to see. And it's not too late — tell me what kinds of meal plans you want to see in the comments below.
Both adults and little eaters will enjoy this meal plan, which is packed with family favorites like Chicken Pesto Sliders with leftover garlic knots and the best part is that most of these meals can be prepared over the weekend for a stress-free week.
Not just another boring chicken salad sandwich!!! Leftover Rotisserie chicken is sautéed with spices and then made into a delicious filling to make a really good rotisserie chicken salad sandwich with avocado.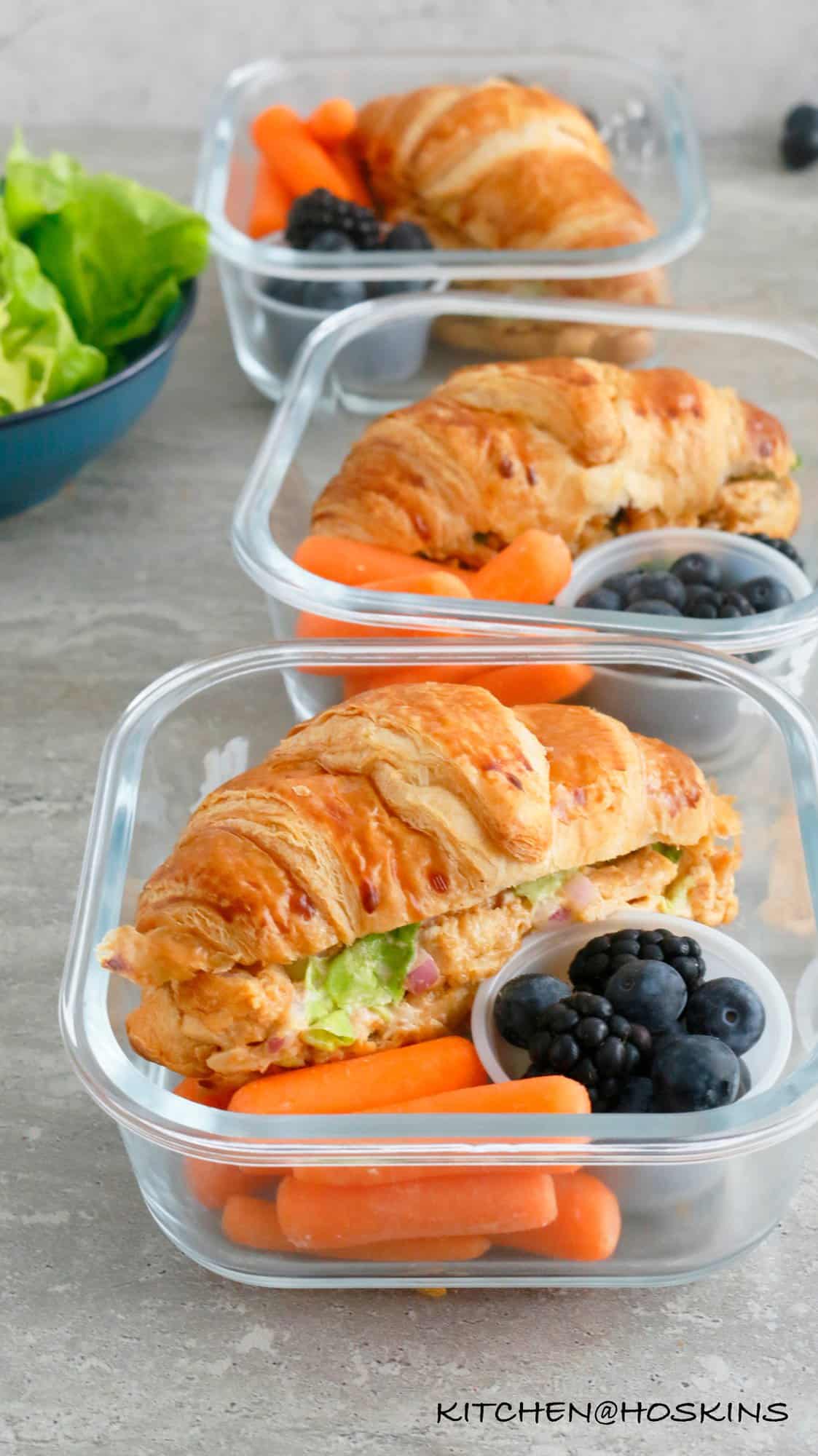 Prep your lunch boxes for the week with this easy cucumber sandwiches. Made with a flavorful minty, lemony butter-mayo mixture and a hint of jalapeño pepper, this cucumber sandwiches meal prep are perfect for school lunch or snack.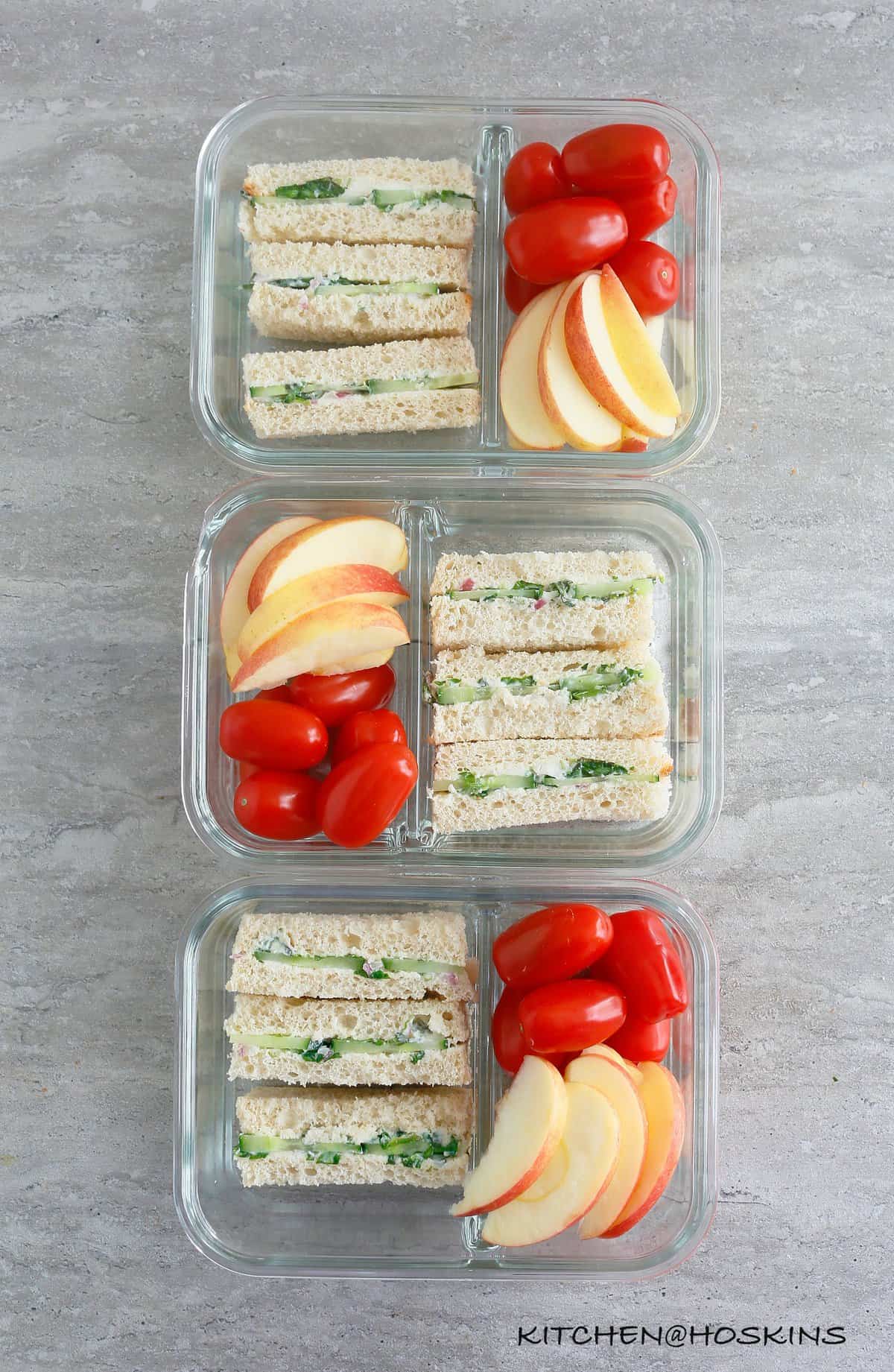 Wednesday –

Jalapeño Cheese Toast
Spicy, cheesy, garlicky, buttery goodness! Make this open faced Jalapeño grilled cheese for snack or lunch.
Ingredients
1/2 cup grated cheddar cheese
1/2 cup grated mozzarella cheese
1 clove garlic, minced
2 slices buttermilk bread or any type of white bread
2 tablespoons salted butter, room temperature
1/2 jalapeño pepper, deseeded and sliced thin
Instructions
Set oven on broil, with oven rack placed about 6-inches from the heat element.

Toss minced cheddar, mozzarella and garlic together in a small bowl.

Butter both sides of each bread slice and place on a baking sheet. Top with sliced jalapeño (use as much as you'd like). Sprinkle evenly with the shredded cheese mixture.

Broil for 3-4 minutes, until cheese melts. Keep a close eye in the jalapeño cheese toast after about 2 1/2 minutes.

Serve hot.
To pack Jalapeño Cheese toast for lunch
Cook and cool jalapeño cheese toast. Cut into triangles and pack into lunch boxes. Microwave for about 30 seconds until hot.
Makes 2 toasts
Skillet baked chicken thighs, basil pesto, mozzarella and sun dried tomatoes are sandwiched between homemade garlic knots. Delicious and easy chicken pesto sliders with leftover garlic knots are great for lunch, dinner or your next game day.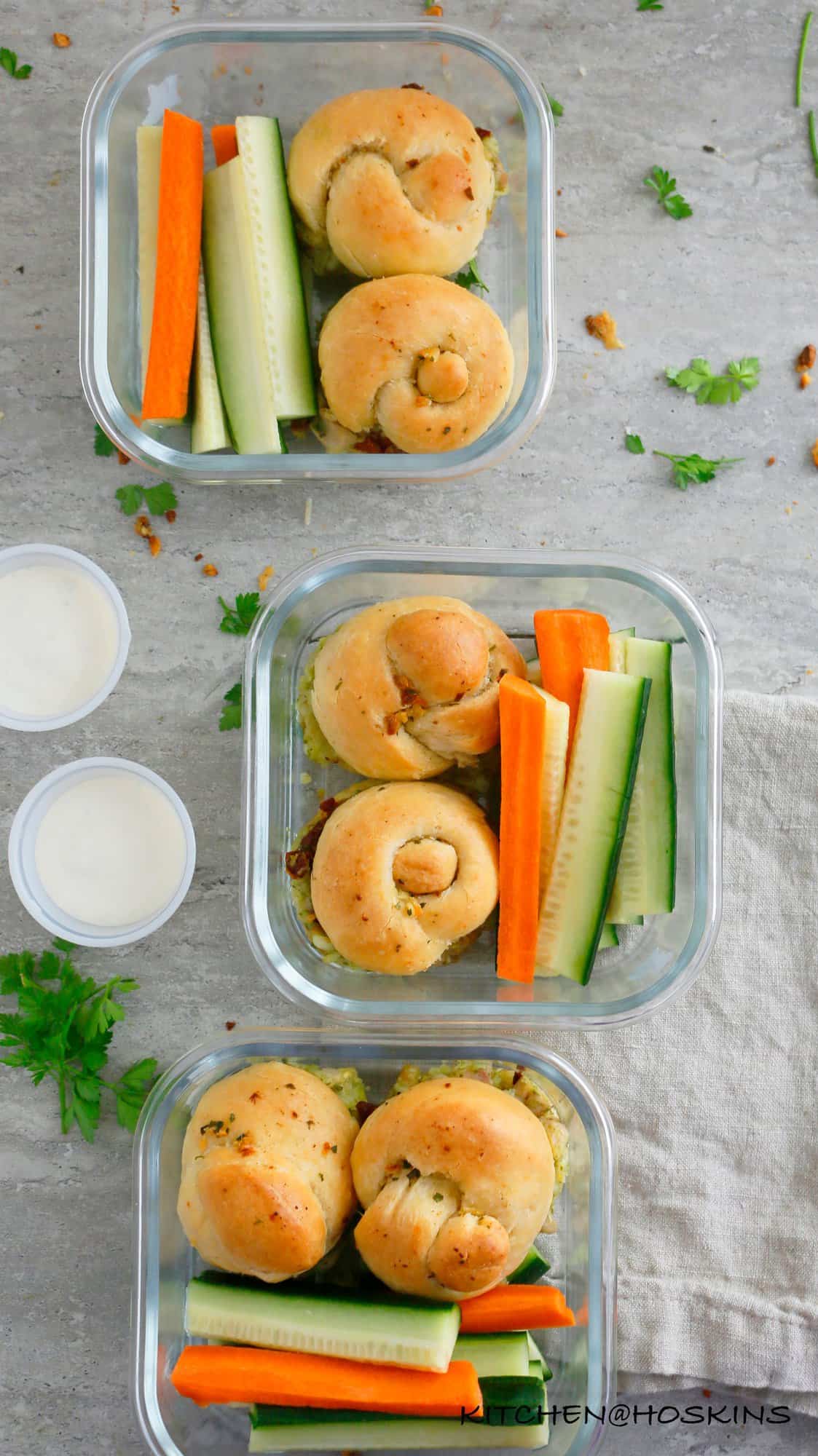 Easy and delicious grilled cheese!! With skillet roasted potatoes, basil pesto and pepper jack cheese!
Some of the links above are affiliate links, which pay me a small commission for my referral at no extra cost to you! Thank you for supporting kitchenathoskins.com
All contents and images are my original work, unless and otherwise mentioned. Please do not use my recipes or images without linking back to www.kitchenathoskins.com. If you wish to republish a recipe, please rewrite in your own words and don't forget to include a link back to the original recipe.