Amazingly soft and fluffy avocado naans cooked in a skillet. Bonus, they are surprisingly easy to make.
You guys.
I have a major avocado problem.
Or not!!!
Don't you love a good, homemade naan? Or, is it just me?
Fresh, hot of a skillet that's soooo soft and fluffy.
Many a times, all I need is a good salted butter to slather on!!!
And, may be a curry on the side will work too.
How about some avocado love?? The buttery, creamy fruit makes the naans healthier, softer and a hint of green too.
Here are a few accompaniments that I like to serve these naans with Authentic chicken curry with kale , Keema-matar inspired cauliflower, 20-minute egg drop coconut curry.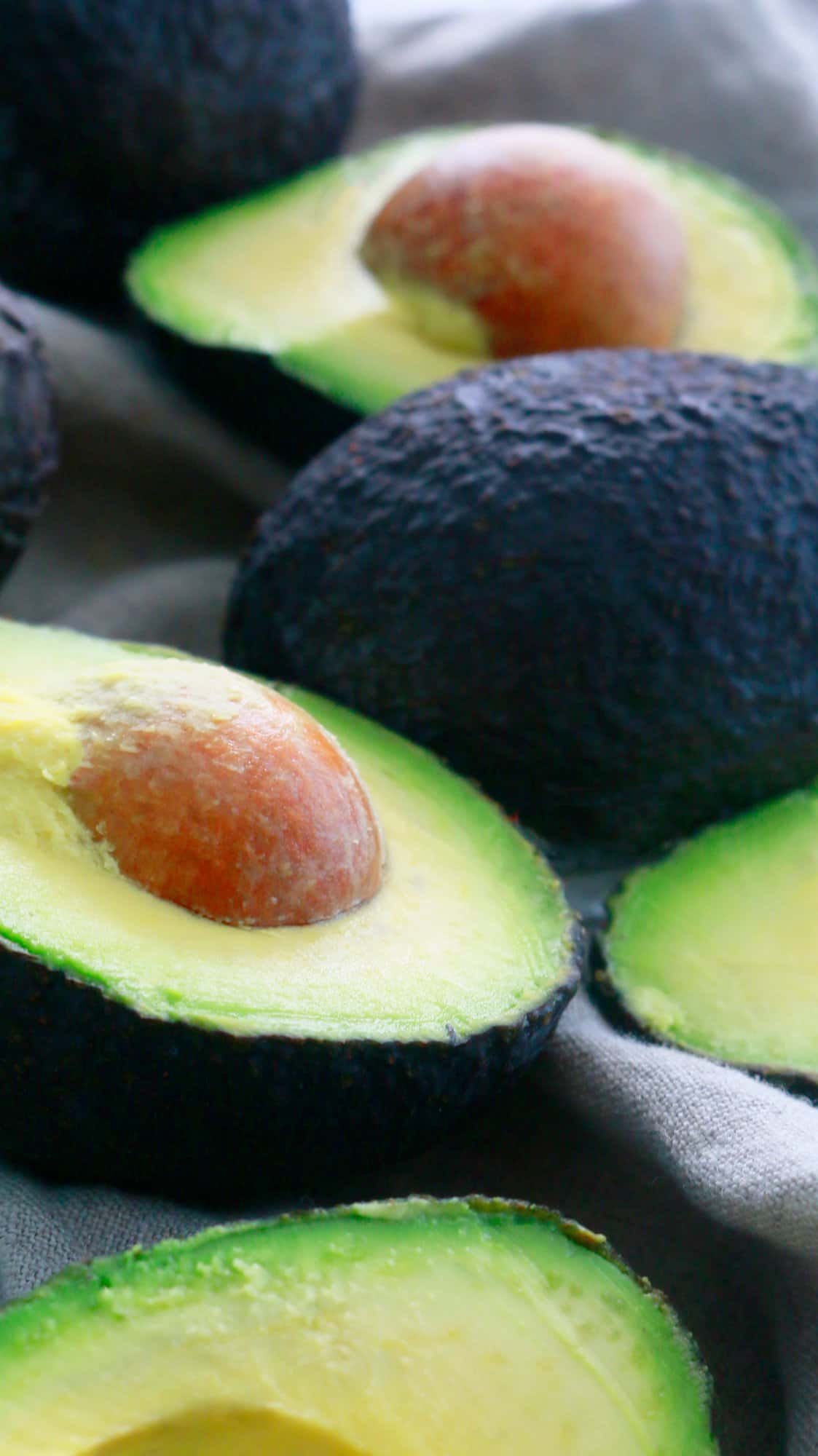 (scroll over photos for captions)
---
Skill level – Intermediate
Avocado Naan
Ingredients:
1 1/2 cups all purpose flour (leveled and not packed)
3/4 teaspoon active dry yeast
1/2 teaspoon salt
1/4 teaspoon baking powder
1/4 teaspoon baking soda
1 tablespoon honey
1/4 cup mashed avocado (about 1/2 medium)
1/4 cup greek yogurt, room temperature
1/4 cup + 1 tablespoon water, lukewarm (refer notes_2)
Additional ingredients:
3 tablespoons melted salted butter
additional all purpose flour, for rolling dough
Preparation:
1. Into a large bowl, whisk together flour, yeast, salt, baking powder and baking soda. Add honey, mashed avocado, greek yogurt and water. Mix well with fingertips and knead until it forms a uniform dough (don't bother kneading to get a smooth dough, fairly even works best). Cover bowl with a plastic wrap or kitchen towel, place in the warmest spot in your kitchen for one hour.
2. Transfer dough onto a kitchen counter and cut it into 6 equal pieces. Loosely, roll them into balls. Place them covered with the kitchen towel.
3. Place a medium non-stick skillet, that a has tight fitting (preferably glass) lid on a touch bit more than medium heat.
4. While the pan is heating, dust the work surface with some flour, roll one ball into a 6 1/2 -inch circle (use more flour on both sides of dough, to help with rolling). Brush the top side with some melted butter and place dough (buttered side down) on the hot skillet and immediately cover with the lid.
5. Let cook until the top is almost covered with bubbles, about one minute (a glass lid really comes in handy). Uncover, brush the top lightly with melted butter, turn naan over, cover with the lid again and let cook for another 50-70 seconds, until it has deep golden spots on the bottom.
6. Remove naan and keep them stacked and wrapped in a kitchen towel. This helps in keeping the naans soft.
7. Repeat process with remaining dough to make 6 naans. Roll one naan while the previous one is cooking.
Naans are soft and fluffy while they are hot. If eating them later, then pop them in the microwave for a few seconds to soften them again.
Makes 6 medium naans
---
Notes:
1. It is ABSOLUTELY important for greek yogurt to be at room temperature. But, if you've forgotten to leave it out, then place yogurt in a small microwavable bowl, microwave for about 5-10 seconds, until no longer cold.
2. Luke warm water is 105F – 115F. An easy way to check without a thermometer- sprinkle few drops of water on the inside of your wrist. It should neither feel hot nor cold.
3. Plain full fat yogurt may be used instead of greek yogurt. But, do not use low fat or fat free.
4. Key notes in obtaining a soft and fluffy naan –
-Don't knead the dough too much to obtain a smooth dough. This develops the gluten and makes them a bit chewy (refer pictures).
– The temperature of the skillet is important. A hot skillet will brown the naans faster before cooking them through. A colder one will take too long to cook them and makes them not-so-soft. So, a touch more than medium heat will work great.
– Keep naans wrapped in a clean kitchen towel. This will help in maintaining the softness.
– Eat them hot. They are incredibly fluffy when hot. But, microwaving a cold one for a few seconds will get it soft again.
– Do not roll the naans very thin or thick. That will compromise on the soft factor. 6 1/2 circle is perfect size.
(naan)