Hi there!
Welcome to Kitchen at Hoskins. I'm Maria, the recipe developer, food stylist, photographer, and videographer behind this food blog.
Here you'll find simple everyday recipes that pack in serious flavors to make mealtime exciting, along with a sprinkling of creative dishes and unique ideas from around the world, especially Indian, influences.
I also focus on including an overview of why the recipe works, with valuable tips, step-by-step photos, and videos to guide you along the way. My ultimate goal is to help you in satisfying everyone around the dinner table with unique, captivating, and also familiar dishes.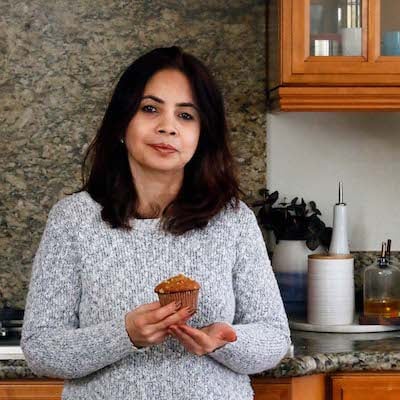 Jump to:
A little background about me
Born and raised in Chennai, India, I call sunny California home with my husband, two beautiful children, and my four-legged baby who eagerly volunteers as a dedicated taste tester.
My love for cooking began as a toddler when my parents gifted me my first kitchen play set. It further evolved observing my grandmother's exceptional culinary skills, which involved masterfully baking cakes in a traditional wood-burning stove, showcasing her expertise ahead of her time.
Although my formal education is in mathematics and statistics, this blog emerged as a creative outlet, allowing me to pursue my true passion while embracing the most cherished role of my life, being a mother.
The recipes on my blog are curated from decades of experience in my home kitchen, figuring out ways to please fussy eaters yet keep things flavorful and also being creative as often as I can.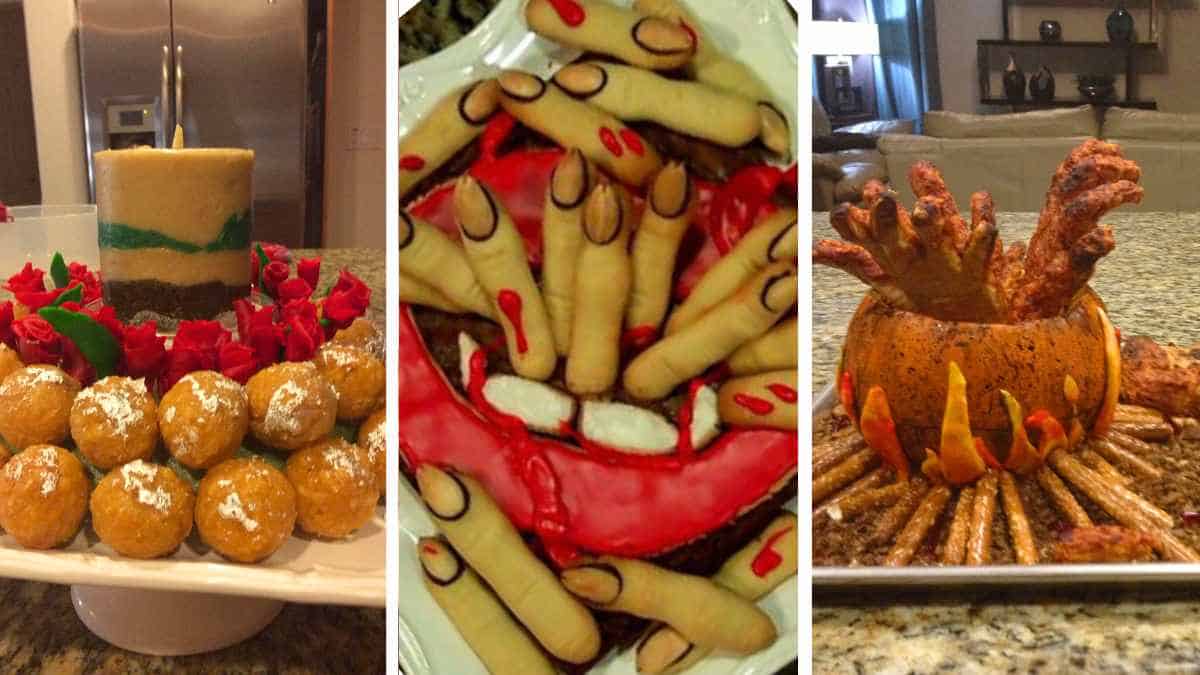 What you'll find in my blog?
No blandness here! As an Indian, flavor-packed dishes are a given, so you'll be guaranteed every recipe will be flavorful.
Tried and tested recipes to achieve the best results. I make all the mistakes in recipe development so that you won't.
Mostly fast and easy recipes that come together in a flash using your air fryer, Instant pot, or in 30 minutes.
Guilt-free and indulgent sweet treats to satisfy your sugar cravings.
Nourishing breakfast inspirations to energize your family throughout the day.
Every new recipe will feature comprehensive step-by-step photos and a concise video, to guide you along the way. Moreover, we remain committed to consistently refreshing our existing recipes to ensure they stay current and relevant.
Invaluable insights and expert tips delve into the reasons behind each specific technique or ingredient, empowering you with a deeper understanding of the culinary process.
Good cooking involves using advanced techniques, such as achieving perfect lemon blueberry muffins with evenly distributed blueberries, a fluffy texture, and a crusty top. Moreover, I'll explain why using the same ingredients won't necessarily lead to ideal outcomes when making mini blueberry muffins.
You'll learn not only how to make exquisitely soft homemade donuts but also unravel the wisdom behind cooking them in moderately low, 325-degree oil—a key factor in achieving their irresistibly fluffy texture.
More about the blog and me
What is Kitchen at Hoskins?
That's where it all began! Decades ago, I embarked on my cooking journey in a charming apartment building called Hoskins, which always held a special place in my heart. Enchanted by its unique name, I ultimately chose "Kitchen at Hoskins" for my culinary endeavor, as it beautifully encapsulates the origin and story behind it all.

What does "Finesse" mean?
In Merriam-Webster, the definition is "refinement or delicacy of workmanship, structure, or texture". When it comes to cooking, finesse entails meticulous attention to detail, encompassing flavors, textures, and techniques, all harmoniously combined to yield exceptional results that are not only tasty but also visually captivating.
What camera gear do you use?
I currently shoot with a Canon 5D Mark IV and Canon 70D. The three lenses I use are a Canon 100mm f/2.8 macro for the gorgeous close-ups, Canon 24-70mm f/2.8 for overhead shots, and occasionally my Canon 50mm f/1.8 STM lens.

What are your personal favorites from your blog?
That's hard to choose! There are a few recipes that I often turn to like the ultra-creamy kulfi recipe, rasamalai tres leches cake, which is a mashup of Indian rasamalai and Mexican tres leches cake or butter chicken pasta combining the classic butter chicken and pasta.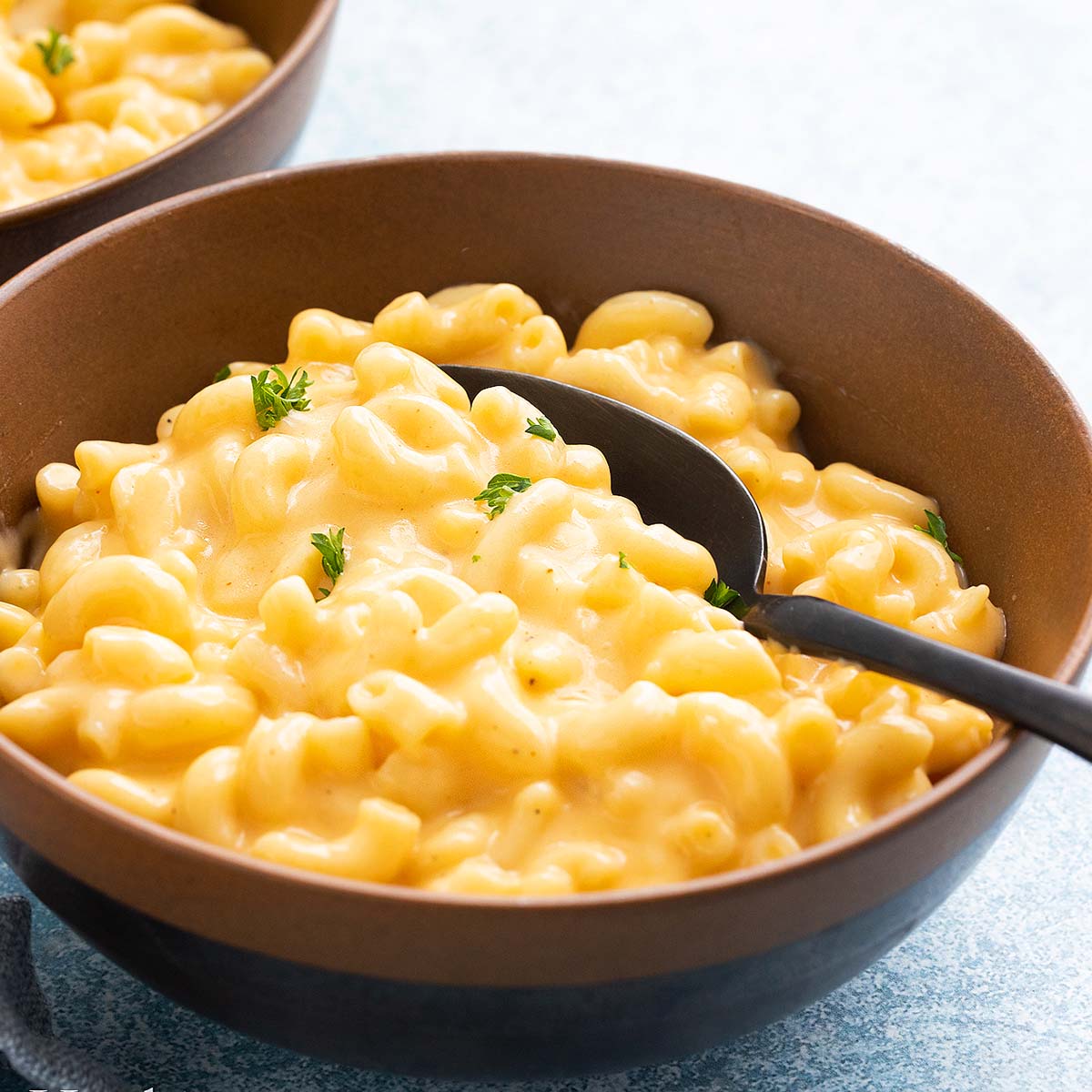 My work
To see what goes on behind the scenes, check out my Facebook, Instagram or TikTok for exclusive updates, video tips, and much more also on Youtube. You can listen to my podcast. I've been featured in Parade, Buzzfeed, Tasty, MSN, PureWow, and much more.
Drop me an email and say hi at kitchenathoskins@gmail.com.
I hope you find something on here to your taste!
Maria Doss ♡
Click here for NON-DISCLOSURE POLICY