The tastiest falafel ever! Fresh beets, garbanzo beans and spices baked into the most delicious and healthy snack.
Slightly crisp exterior with a soft, almost creamy yet light inside.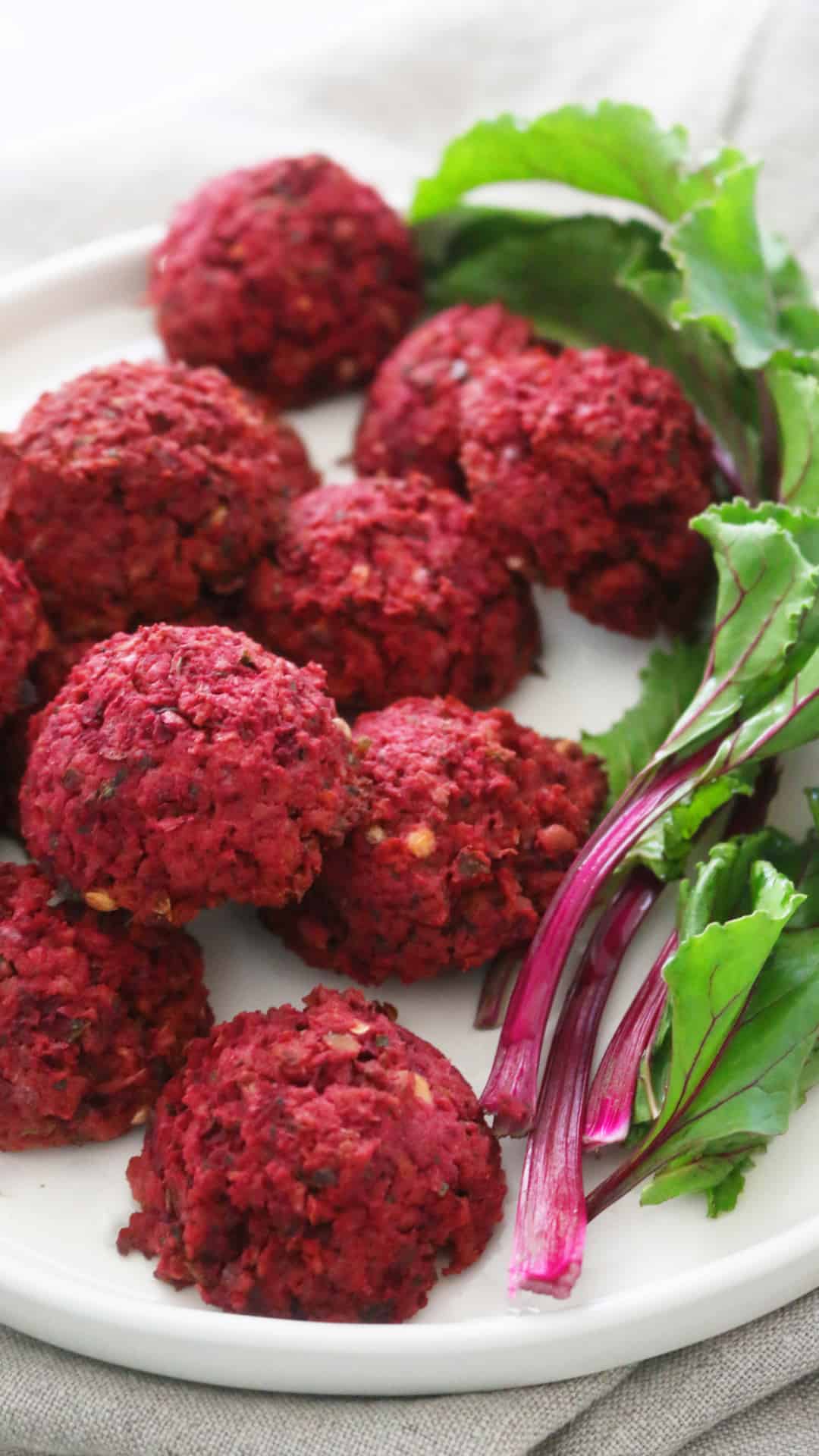 If you'd like healthy yet delicious snack, then this is your recipe.
May be a touch different from the authentic ones.
Ain't this place all about creative twists?
Baked Falafel is my go-to easy, healthy snack or stuffed into a pita.
And this couldn't be any more easier – simply grind all ingredients in a food processor, scoop and bake.
(Full disclosure – this recipe is a re-post. This is such a delicious recipe that I wanted to share again, but with better pictures this time)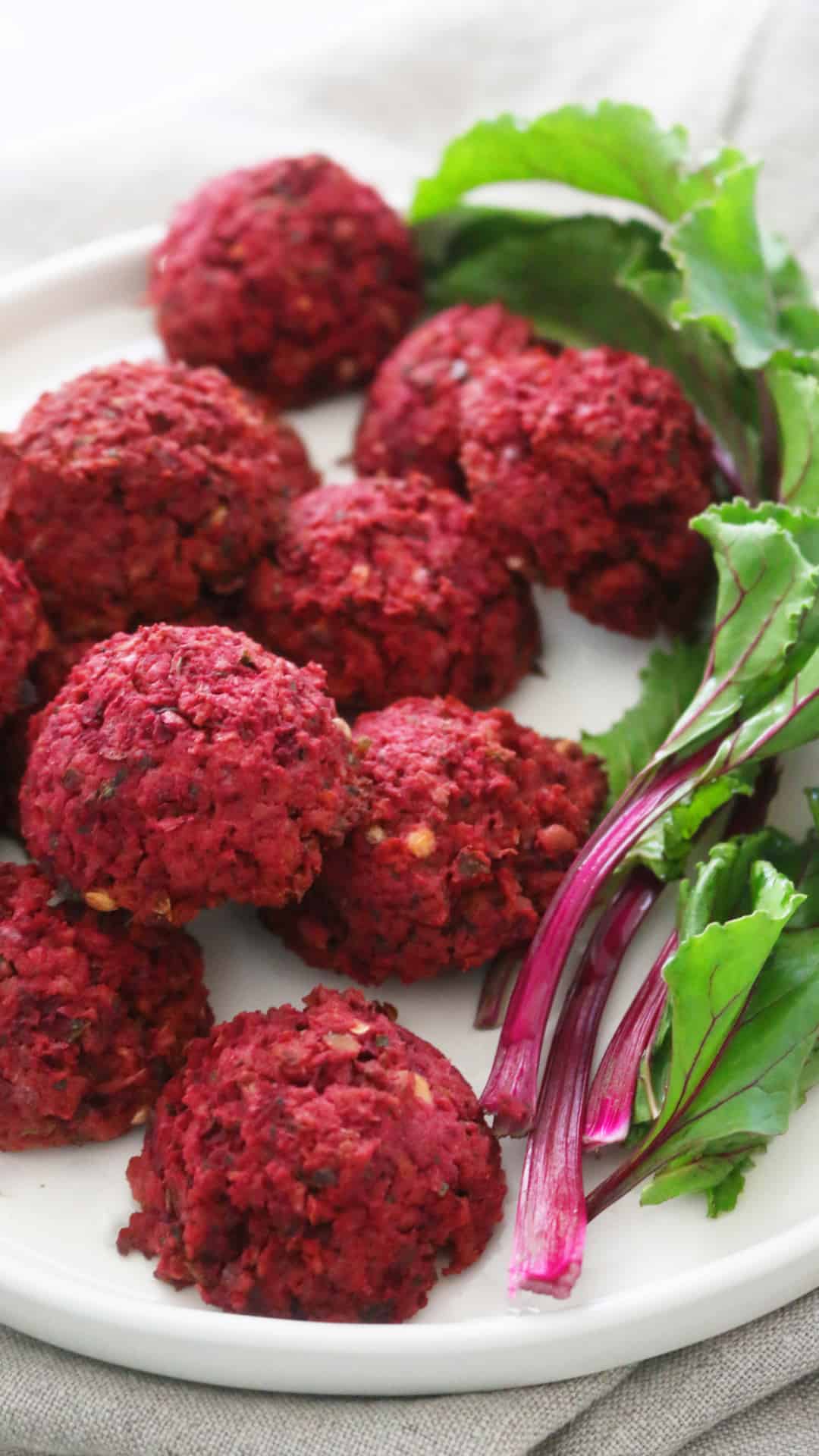 ---
Skill level – Easy
Oven Baked Beet Falafel
Ingredients:
1 medium beet (4.5 ounces), peeled and chopped
1 ( 15-ounce ) can garbanzo beans, drained, rinsed and patted dry
1/2 cup coarsely chopped cilantro
1/2 cup coarsely chopped onion
2 garlic cloves, peeled
2 tablespoons all purpose flour
2 tablespoons extra virgin olive oil
1 teaspoon red pepper flakes
1 teaspoon cumin seeds
1 teaspoon coriander seeds
1/2 teaspoon salt
1/2 teaspoon sugar
Preparation:
1. Preheat oven to 450 degrees F. Spray a baking sheet with non-stick cooking spray and set aside.
2. Wash, peel and grate beetroot in the coarse side of a box grater and measure 1 cup.
3. Into a food processor, add grated beets (1 cup) and all other ingredients. Process for 10 seconds, stop, scrape the sides of the processor and process again for additional 6 seconds (the mixture will be coarsely ground).
4. Using a 1 1/2 – tablespoon measure ice cream scoop, measure 1 scoop of mixture onto the prepared baking sheet, spacing slightly apart (if you do not have an ice cream scoop on hand, then use one-tablespoon measuring spoon and measure slightly heaped mounds onto the baking sheet). Gently smooth any uneven edges (if desired).
5. Spray the tops with non-stick cooking spray, place pan in the middle rack of the oven and bake for 30 minutes.
6. Place pan on a wire rack to cool. Enjoy falafels hot / warm / room temperature (best eaten hot/warm).
Makes about 18 falafels
(beet)