Soft and easy chicken meatballs as appetizers or main, served with barbecue / marinara sauce.
Today it is meatball time!
Not beef. Not pork. Not veal. Not turkey.
Lean ground chicken.
Healthy but can be a little dry. Not these babies.
Mashed ripe avocado is mixed into the ground chicken for some healthy fat and moisture.
Serve these with barbecue or marinara sauce for dipping.
Toss them into favorite tomato sauce for a healthier take on spaghetti and meatballs.
Make them into sliders or toss into salads (replacing grilled chicken).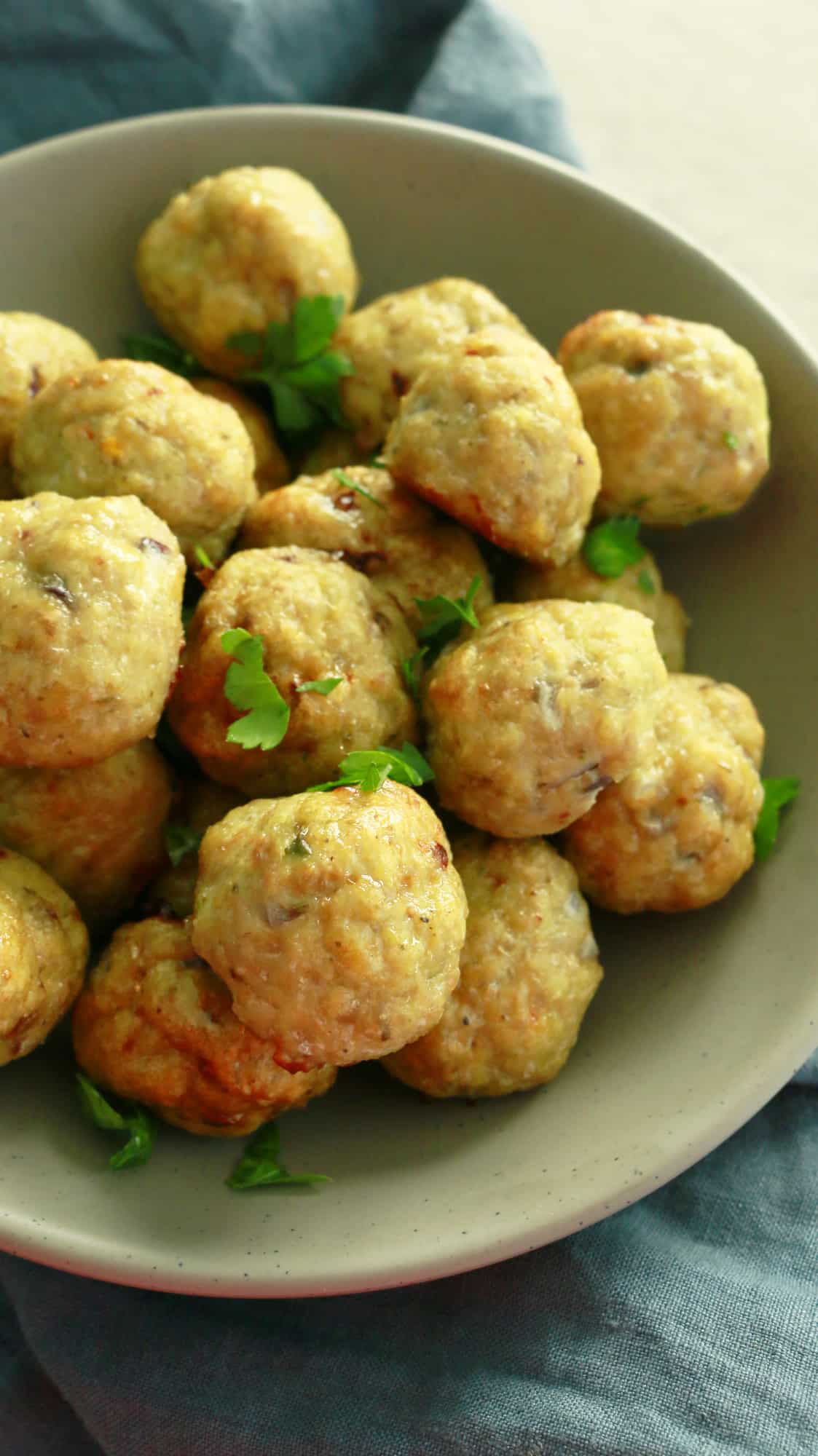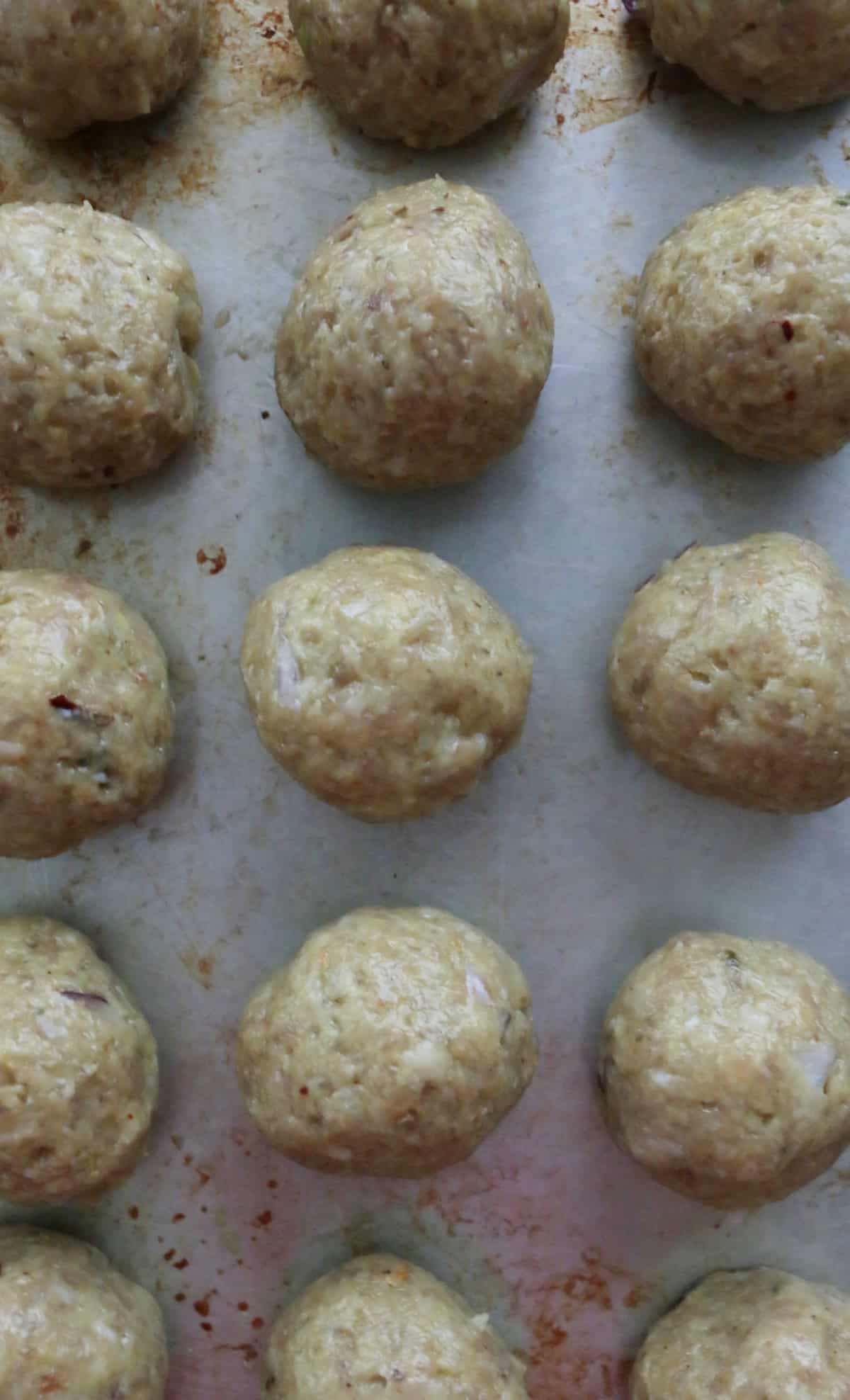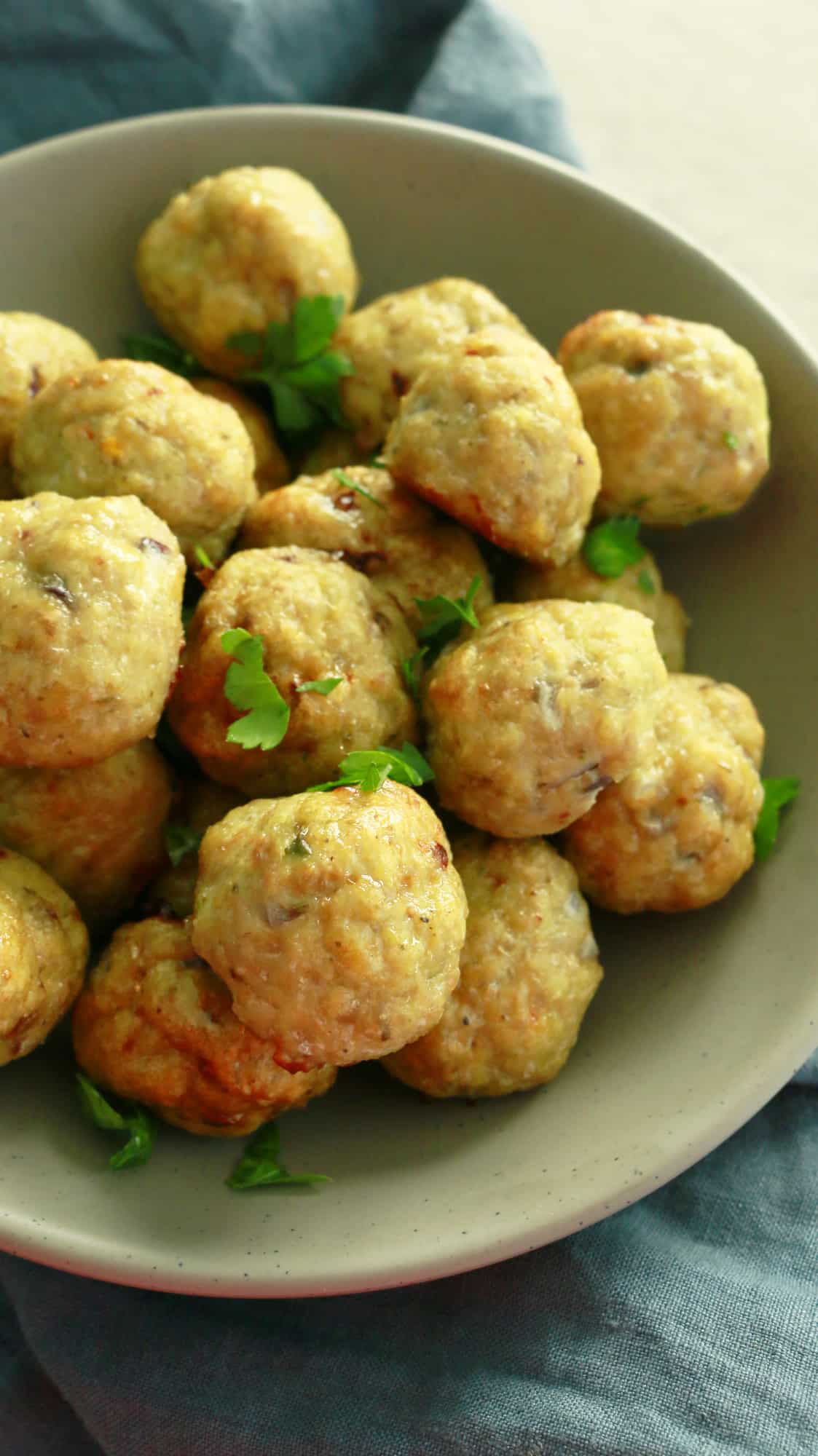 This is a revised recipe with a few modifications. It was initially posted here.
If you'd like to learn on the health benefits of avocado, then I suggest you to check out this article.
---
Skill level - Easy
Baked Chicken Avocado Meatballs
Ingredients:
1 pound ground chicken
1 large egg
½ cup breadcrumbs
½ cup grated mozzarella cheese
⅓ cup mashed avocado, about 1 medium
2 tablespoons minced onion
1 teaspoon Italian seasoning
¾ teaspoon salt
½ teaspoon red pepper flakes
½ teaspoon garlic powder
⅛ teaspoon pepper powder
Preparation:
1. Preheat oven to 400 degrees F. Spray a baking sheet with non-stick cooking spray and set aside.
2. Combine all ingredients in a large bowl, until thoroughly mixed.
3. Using a 1 ½ tablespoon measure ice cream scoop, make about 25 balls and place them on the greased baking sheet, about 1-inch apart (wet hands help in shaping smooth balls. Have a small bowl filled with water, dip the palm of your hands and shape them with ease). If you do not have an ice cream scoop, simply use a heaped tablespoon measure chicken mixture to make balls.
4. Spray the tops with a coating of non-stick cooking spray, place baking sheet in the middle of the oven and bake for 18-20 minutes.
5. Place baking sheet on a wire rack to cool.
6. Serve meatballs with barbecue or marinara sauce.
Makes 25 balls
Some of the links above are affiliate links, which pay me a small commission for my referral at no extra cost to you! Thank you for supporting kitchenathoskins.
(meatball)