This chocolate chip cookie mug cake recipe is the best mug cake!! It's light, fluffy and tastes exactly like a warm chocolate chip cookie fresh from the oven, but in the form of a microwave mug cake.

Why a chocolate chip cookie in a mug? Because all chocolate chip cookies need to be HOT!!!
My children's wish came true! Since the elves are exhausted after Christmas, mommy had to step in for this one.
A chocolate chip cookie warm, every time. YASSSS
We love, love, love this chocolate chip cookie mug cake. One mug, 90 seconds….soft, light, fluffy cake with ooey gooey chunks of chocolate goodness and tastes just like a chocolate chip cookie.
Top it with more chocolate chips and then a sprinkling of sea salt….YESSS.
SO GOOD.
Why are you gonna love this chocolate chip cookie mug cake?
Easy peasy
Quick…. 90 seconds
Microwave recipe
Easy clean up
Late night snack
Easy dessert
Single serve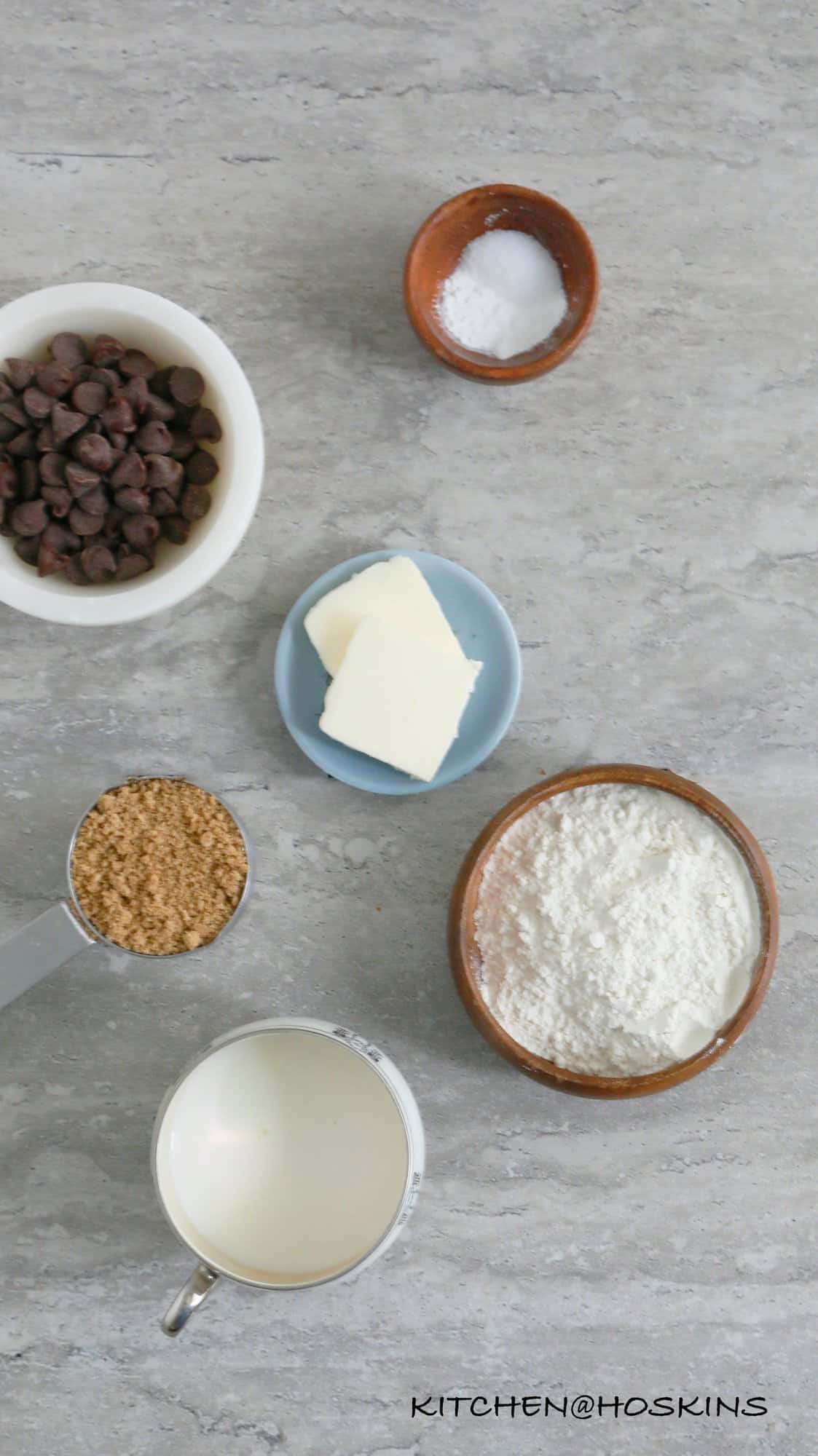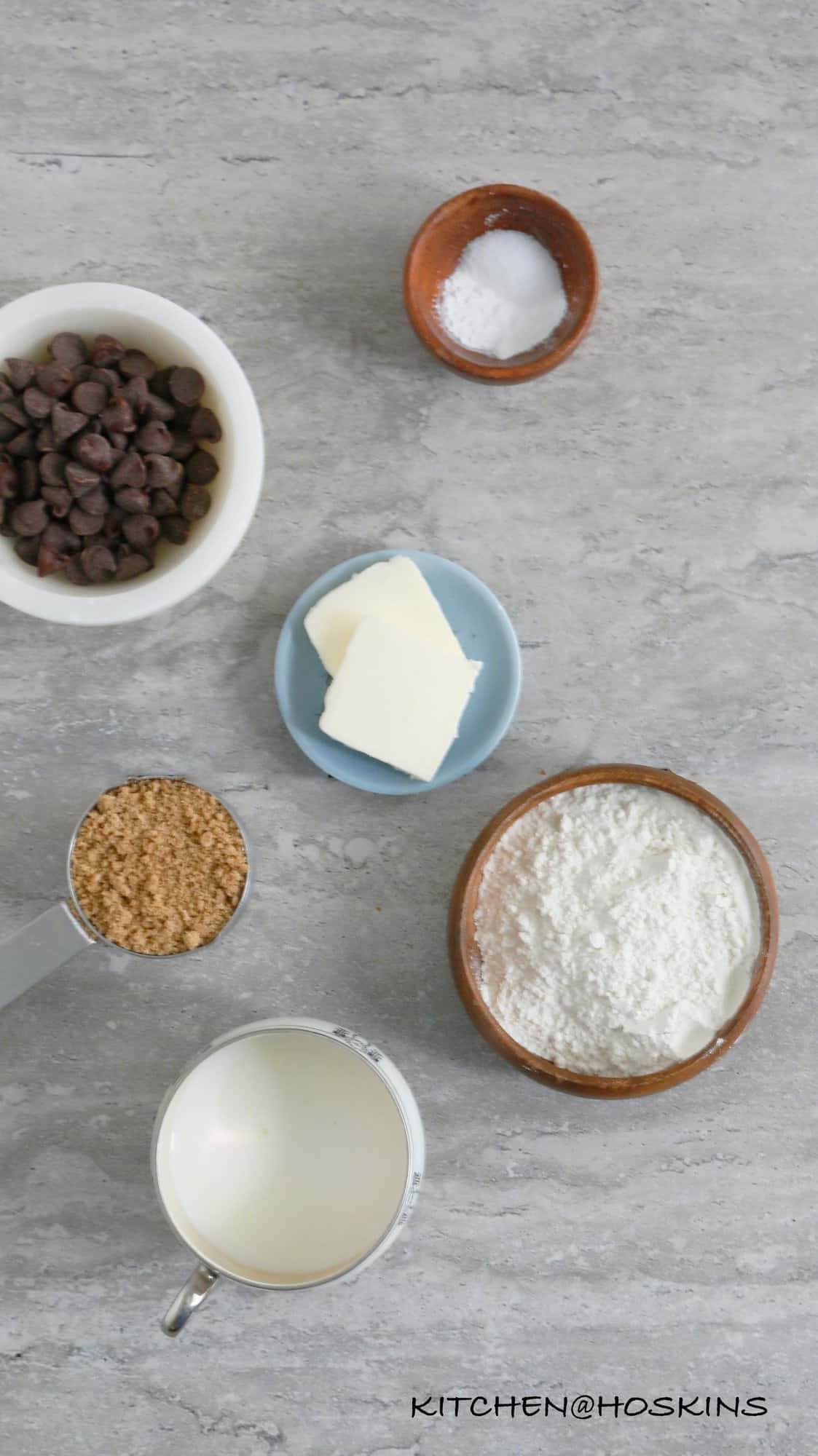 Team players for this chocolate chip cookie mug cake:
Butter – Use room temperature unsalted or salted butter. Adjust the salt if using salted butter. Though we are not adopting the traditional creaming method, room temperature butter really helps with this cookie cake in a mug. Cold butter takes longer to melt and the cup gets much hotter. However, if you do not have room temperature butter then that should not stop you from enjoying the best mug cake recipe. Proceed with the recipe and let mug (along with melted butter) cool slightly on the counter before mixing the remaining ingredients. Check out this Garlic Butter Ramen Noodles.
Flour – Good old all purpose flour (unbleached if possible).
Dark brown sugar – I highly recommend using dark brown sugar for its deep molasses flavor in the chocolate chip mug cake recipe. Light or golden brown sugar does not enough time to develop the caramel notes in the short microwave time (when compared to the traditional oven method).
Chocolate Chips – I used semi sweet chocolate chips. Bittersweet or unsweetened chocolate chips will compliment as well. Try staying away from milk chocolate chips since it might result in a much sweeter chocolate chip mug cake.
Salt – A generous sprinkling of salt goes a long way when it comes to chocolate. We mix in salt along with the chocolate chip mug cake and a sprinkling on top when done. If you have good sea salt then feel free to use at the end.
Milk – Adds moisture, structure and flavor.
Baking powder – for leavening

How to make a chocolate chip cookie in a mug?
Step-1: Add butter into a microwave cup and pop into the microwave until just melted (don't let it get too hot)
Step-2: Add all other ingredients (flour, baking powder, salt, DARK brown sugar and milk)
Step-3: Stir well with a fork. Don't over mix
Step-4: Stir in some chocolate chips
Step-5: Microwave for about 1 1/2 minutes
Step-6: Remove from microwave and immediately sprinkle more chocolate chips and some sea salt
Dig in!!!!!
The BEST MUG CAKE COOKIE!!!!
Tips and Tricks to the best cookie in a mug:
DARK BROWN SUGAR – I'm not saying no to light or golden brown sugar. But, the deep molasses flavor in dark brown sugar make this cookie in a mug taste exactly like a warm chocolate chip cookie.
Don't let the butter get too hot. Cook in microwave until just melted.
Don't over mix . Like all baked goods over mixing develops gluten and makes a not-so-tender baked treat.
Don't skip salt. The additional bit of salt on the top takes it to the next level!
More mug cakes:
What makes this chocolate chip cookie mug cake recipe so good?
How many times have you craved a warm chocolate chip and reached for a store bought pack or worse, try to whip up a batch and have to wait for about an hour to eat one cookie? This chocolate chip cake in a mug recipe takes care of that! You get to enjoy a hot cookie in about 2 minutes. YES!!!
This chocolate chip mug cake tastes exactly like a chocolate chip cookie. No kidding. The key is in the melted butter and DARK brown sugar. The deep, complex molasses flavor of dark brown sugar is amazing. PLEASE DO NUT SUB WITH LIGHT/GOLDEN BROWN SUGAR. If you do, your mug cookie will taste great but not the knock your sock off chocolate chip cookie taste. Easy Chocolate chip mug cake for the win.
Craving more chocolate recipes? Check out :
Whole Wheat double chocolate Avocado muffins – An amazingly healthier version of chocolate muffins! They are perfectly moist, chocolatey, delicious and so decadent. The ultimate whole wheat chocolate avocado muffins.
Gluten Free Nutella Brownie Muffins – Moist, fudgy, oh-so-decandent, 4-ingredient Gluten free Nutella Brownie Muffins !!! The simplest of recipes and is an absolute family favorite.
Nutella Stuffed Dates – A bit of healthy and a bit of indulgence, yes please! These Nutella stuffed dates are sweet, chewy, chocolatey with a bit of crunch.
No Bake Chocolate Avocado Oatmeal Balls – No one will ever guess that these no bake chocolate avocado oatmeal balls are made with avocado! Sweet, chewy, chocolatey and can be made vegan and gluten-free as well.
Single Serve, 4 Ingredient, Fudgy Nutella Brownie Mug Cake – Ready in 90 seconds! Incredibly simple and easy single serve, 4 ingredient, fudgy Nutella brownie mug cake – perfect for Valentines day, weeknight dessert, after school treat with milk or just about anytime!
All contents and images are my original work, unless and otherwise mentioned. Please do not use my recipes or images without linking back to www.kitchenathoskins.com. If you wish to republish a recipe, please rewrite in your own words and don't forget to include a link back to the original recipe.