Overnight oats that tastes like Pumpkin cheesecake!!!!!!
Totally. Truly. Honestly.
Happy Thanksgiving eve everyone!!!
Tomorrow's breakfast is the last thing on your mind, right?
Family. And friends.
Make ahead (I mean, ALMOST zero work involved). Healthy-ish. Tastes just like a pumpkin cheesecake!!!
It is thick, creamy and yum.
Are you in? I thought so.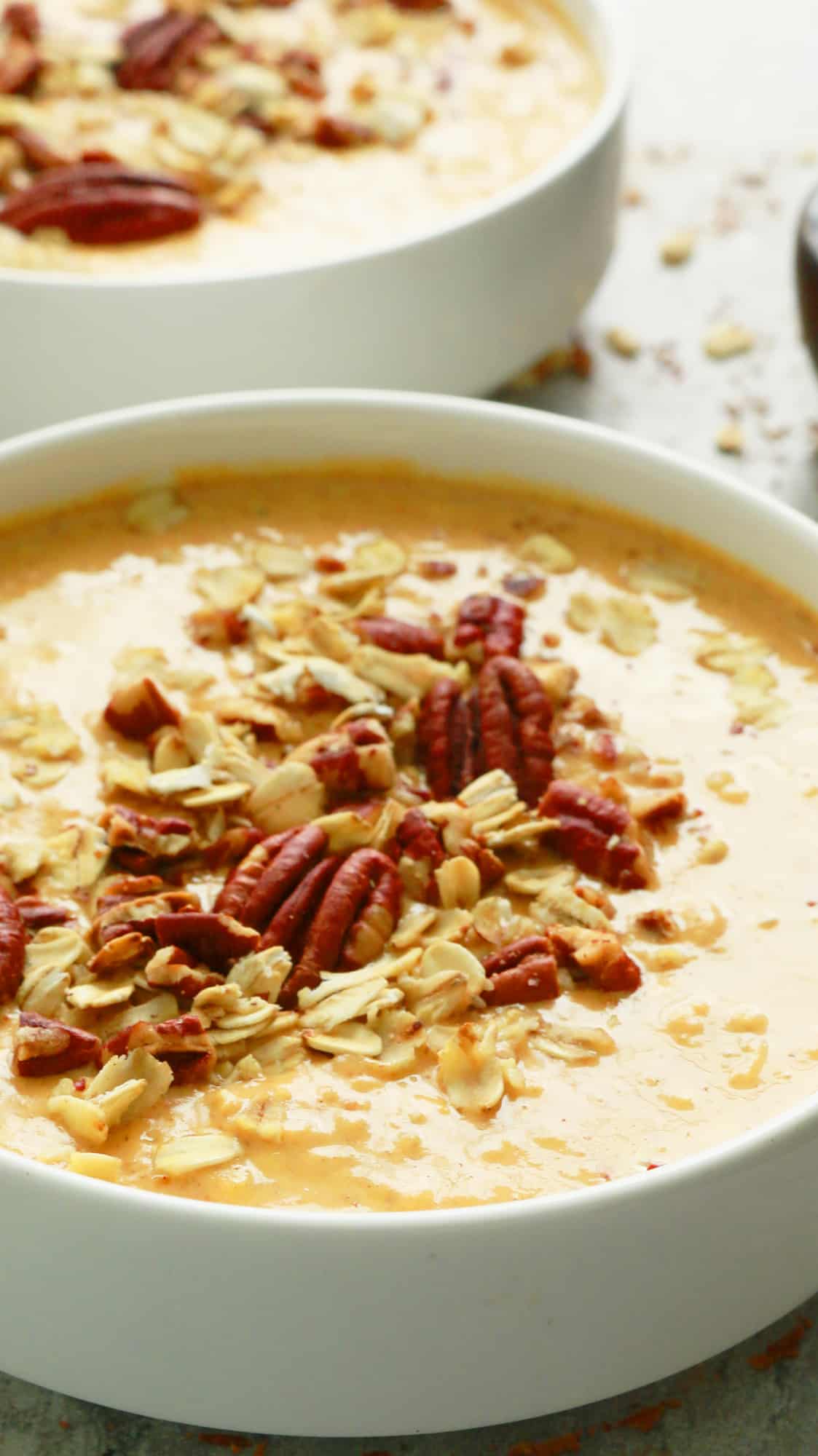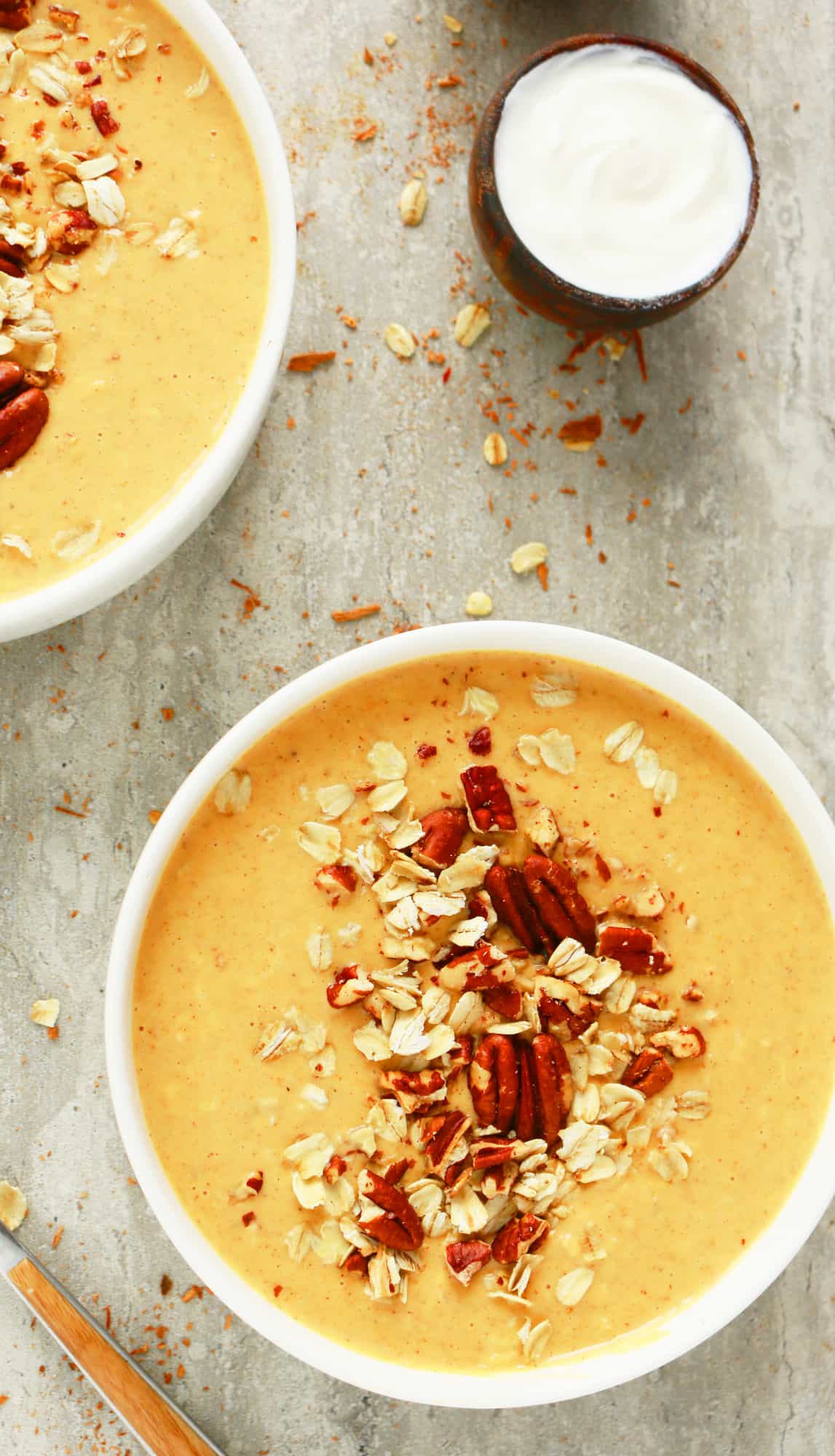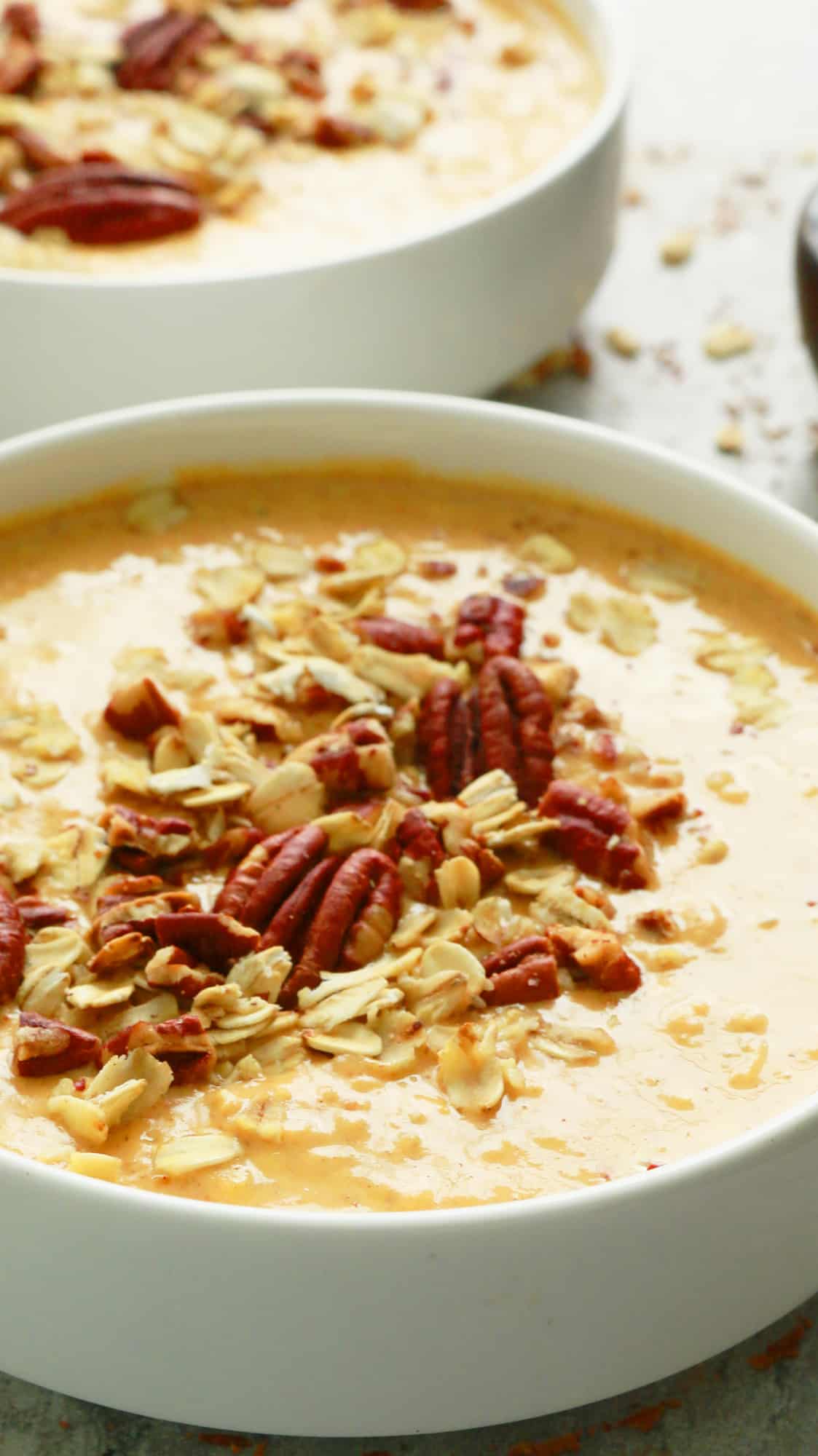 ---
More Overnight Oats recipes:
Chocolate Almond Butter Overnight Oats
Skill level – Easy
Pumpkin Cheesecake Overnight Oats
Ingredients:
1/2 cup old fashioned oats
1/2 tablespoon coconut oil or unsalted butter
1/2 cup pumpkin puree (100% pure pumpkin)
1/2 cup greek yogurt
1/2 cup milk
3 tablespoons sugar
2 tablespoons packed golden brown sugar
1/2 teaspoon ground cinnamon
1/8 teaspoon salt
Toasted chopped pecans (optional)
Preparation:
1. Place a small skillet over medium-high heat. When skillet is moderately hot, add oats and coconut oil or butter. Saute for about 2 minutes, until golden and toasted. Transfer into a bowl or mason jar and stir all remaining ingredients (except pecans).
2. Cover bowl with plastic wrap (or jar with lid) and place in the refrigerator overnight (about 8 hours ).
2. The next day, open, stir once, top with pecans (if using). Eat.
Makes 1 serving
---
Notes:
Oats can be stored in the refrigerator for up to 2 days.
Some of the links above are affiliate links, which pay me a small commission for my referral at no extra cost to you! Thank you for supporting kitchenathoskins.